This was the first time that I subscribed to LitJoy Crate, have you guys ever gotten boxes from them before? I think they have a unique addition to their boxes, which is items from the publisher that relate to the book that's included.
Spoilers Follow – You've Been Warned!
Art Print
Feyre by Jo Painter
This is already hanging in my library, I love it!
Tumbler/Travel Cup
"Going Outside is Overrated" Ready Player One Inspired Cup by Evie Bookish
Now I need to read Ready Player One… I feel out of the loop.
Magnets
Luke Skywalker and Yoda Magnets
I was not impressed by these at all… and they were dirty, so…
Bookmark
Lord of the Rings/The Hobbit by Ink and Wonder Designs
Pillowcase
Harry Potter/Dumbledore Quote by Evie Bookish
The pillow is a silky feeling, rather than the more woven texture that I'm used to from Society6. It's also tiny! I really had to jam my smallest pillow into it, which easily fit into my small Society6 pillowcase, so I'm not exactly sure what size it is.
The Book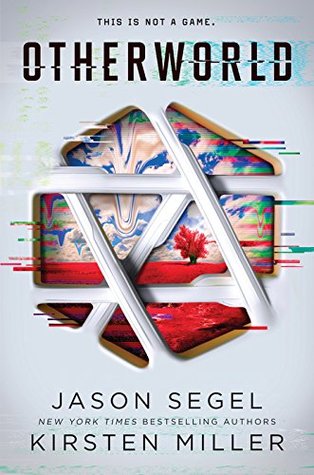 Otherworld by Jason Segel and Kirsten Miller
I just reviewed this book so you can see what I thought here. I do wish it was a signed copy, but the items supplied by the publisher were pretty cool.
It's really creepy, but if you look closely enough there's a face. You can't unsee it. Sorry.
Cool travel posters, which I appreciate more after reading the book.
Sunglasses and a plastic luggage tag (which I forgot to take a picture of, but you can see in the bottom of the final picture).
Next Month's Theme
I wanted the box just because it had Will and Jem on the art, but I am definitely passing on it.
What did you think of the box? Personally, I thought it was interesting but I don't love it enough to be a regular subscriber. I would have to really want whatever book they're sending to get it.
Have you ever subscribed to LitJoy Crate before? What's your favourite subscription box? Let me know in the comment section below!