Welcome to my newest post in my weekly Fandom Reads series! This week, obviously we're going to be delving into the world of fairytales with Once Upon A Time.
If you like Once Upon A Time, then you're in luck because there are about a billion and one original fairytales out there in the world (not to mention all of the re-tellings that have come since.) There are also four books based on the TV show, written by various authors that delve into the lives of Snow White, the Prince, the Evil Queen and others.
Without further ado, here are my book recommendations if you're a fan of Once Upon A Time:

These are my favourite fairytale retellings by far. Meyer effortlessly interweaves elements of the classic tales with her unique and vibrant science fiction world. Her characters are relatable and you easily fall in love with the series. You can read my review for Cinder here.
This was the first YA fairy tale retelling that I was exposed to and it made me completely fall in love with them. It is a modern retelling of Beauty and the Beast with a unique cast of characters (just no enchanted objects.)
This Little Red Riding Hood is not the silly, young girl you're used to – but rather a ferocious hunter of werewolves. If you're a fan of heroines who take matters into their own hands rather than sitting around waiting for someone to save them, then you will enjoy this book.
The Queen of the Tearling by Erika Johansen
This fantasy series isn't a fairytale retelling, but it has all of the elements of a classic fairytale from the villain terrorizing the land to the princess unprepared for her responsibilities.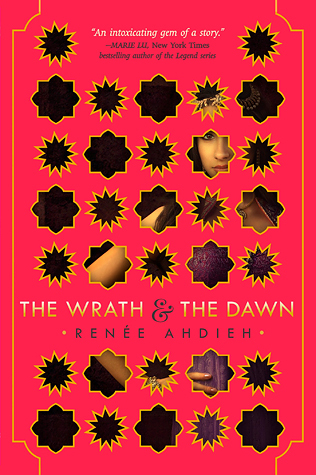 Once Upon a Time manages to weave storylines and fairytales together into one (usually) cohesive world. The show sometimes even introduces characters from other fantasy genres like horror (Dr. Jekyll and Mr. Hyde), so this Arabian Nights retelling would be perfect if you like more than just the fairytales on Once Upon A Time.
Adult:

For those who love Killian Jones' more anti-hero storyline and backstory on OUAT, Alias Hook will definitely speak to you. This book gives the Captain more depth and forces you to view the villain in a different light.
Middle Grade/Children's:

Ella Enchanted by Gail Carson Levine
This Cinderella retelling adds a twist to the tale you know, Ella is gifted (cursed) to be obedient. While that may not sound like a curse, imagine being forced to do whatever else someone wanted you to do no matter what – scary isn't it? Ella must go on a journey to find the fairy who gave her the gift and get her to undo it.
What did you guys think of these recommendations? If you love Once Upon A Time and I totally missed a book/series that you think would be perfect, let me know! What do you think next week's fandom will be?