Welcome the continuation of my Hogwarts House series, in which we dive into the wider wizarding world. If you missed my posts on the Hogwarts Houses, be sure to click each House to read: Hufflepuff, Ravenclaw, Gryffindor, and Slytherin; the North American Wizarding School Ilvermorny; the Northern European – Durmstrang; the French – Beauxbatons; the Japanese – Mahoutokoro; or the African Uagadou – and let me know what you think!
Castelobruxo is hidden in the Amazon rainforest in South America. The school is well known for producing students who are very good in Herbology and Magizoology.

The students of Castelbruxo would be fascinated by the concept of the violence within the city breeding actual monsters. They would love to study not only the reason but the monsters themselves (and probably convince Newt to add them to his tome on Fantastic Beasts).
The students would love to learn how the scientists used DNA from dinosaur fossils to re-create the creatures, although they likely would not appreciate the zoo-ish aspect of the plot. Being used to studying magical creatures, they would likely find these non-magical dragons to be confusing but worth study.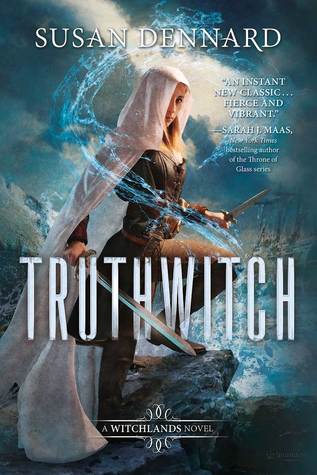 The students would be incredibly fascinated by the use of flora and stones by the characters in the book. Being great students of Herbology, they would find the various plants described intriguing and distracting but ultimately be drawn in by the story. Be sure to read my review here.
The students of Castelobruxo will fall in love with the magical beasts in this novel. The magical world full of intrigue and adventure will draw them in, and keep them hooked until the end.
I don't know about you, but I love Harry Potter and have spent way too much time on Pottermore. I've been sorted by J.K. – have you? If not, be sure to go to Pottermore to find out.
Were there any books or series that you feel fit perfectly in the school that I forgot? Let me know what you think in the comments below.
Unfortunately, this was the last wizarding school that we know about – but I have good news! I am already crafting a new series and you'll see it next week. Any ideas?