Welcome to the next school in my Wizarding World series, if you missed the other posts about the Hogwarts Houses Hufflepuff – Ravenclaw – Gryffindor – Slytherin or the North American school Ilvermorny be sure to click them to read it and let me know what you think!
The students of Durmstrang are used to a harsher climate and a lack of amenities at their school, so they are tough, resilient and practical; and the school is much more open to their students practicing the Dark Arts than the other schools.
This novel takes place in Fennbirn, a land in which their ruler is chosen through blood. Each generation, three sisters are born but only one may lead. The first, Katharine, is a poisoner; the second, Mirabella, is an elementalist; and the third, Arsinoe, is a naturalist. In order to become Queen, one of the sisters must prevail at the cost of her sisters' lives. This dark tale is all about struggle, overcoming the odds and doing what you must to survive. Check out my review here!
This is a darker, grittier trilogy that would really appeal to a student from Durmstrang. It is set a in a colder environment ravaged by darkness and turmoil. Our main character is the first to be born with abilities that can counter the darkness in many years, but the darkness can be seductive and she doesn't always make the best decisions. Check out my review here!
The main character has to go through many trials and tribulations, which turns her into more of an anti-hero. She does not easily trust or care for others because of the way she has been treated her entire life. Adalina does what she must to survive, even if that does not make her a very likable person. Check out to my review here!
I feel like a student from Durmstrang would do really well if they were thrown into the Games. Being used to a school that lacked amenties would have made them tougher and more capable of surviving in any environment. They are more used to the cold and living without fires, so they would be able thrive. I think that a student from Durmstrang would enjoy reading about the Games, strategizing and figuring out how they would survive (and win).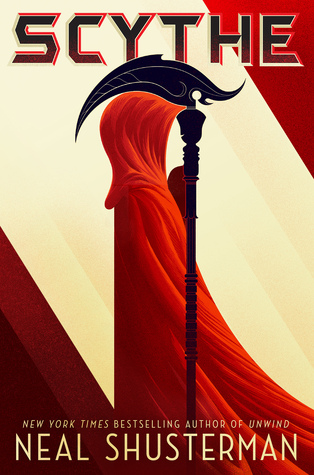 Scythe by Neil Schusterman
This book is on my TBR, so I don't know a ton about it but the premise just made me feel like it fit in really well with the other selections for Durmstrang.
I don't know about you, but I love Harry Potter and have spent way too much time on Pottermore. I've been sorted by J.K. – have you? If not, be sure to go to Pottermore. I'm curious if the house you always identified with is the one you were sorted in, or maybe you feel like you're very strongly split between two houses. Let me know! What House are you in?
Were there any books that you feel fit perfectly in this House that I forgot? Let me know what you think in the comments below. Don't forget to check back next week for the third post in this series!