Who else is excited for Halloween? It's my favourite holiday, so I am! Apparently, people are now decorating their houses with decor and lights, just like they do on Christmas and there are some must-see locations. It'll be cool to drive around and see them, like I always do for Christmas. I'm also hoping to carve a pumpkin today! Any theme ideas? (Let's be honest, I will probably attempt something Harry Potter related.) Who are you going to be for Halloween? Any fun plans?
Books I Reviewed This Week:

Ahhhhhhhhhhhhhhhhhhhhhhhh. That's all I have to say unless you would like to read my more eloquent review here.

This was adorable and you should go read this historical romp – or at least my review of it here.
You can read my review here.
Books I Read This Week: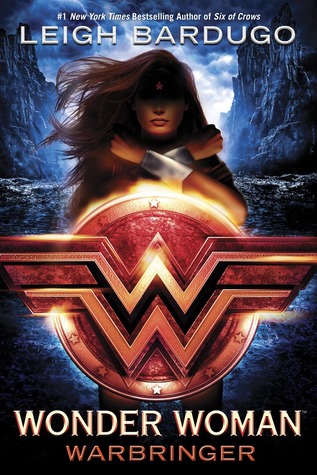 You only have to wait until tomorrow for this review!

I'm still collecting my thoughts on this one!

Does anyone else watch Mr. Kate on youtube? I love getting design inspo, especially since I'm repainting my room soon. (I may be going out to buy the paint today!)
Currently Reading:

Fandom Series:
Other Bookish Posts:
Wizarding World Unboxing
You guys know how much I love Harry Potter, so this was a really fun unboxing. You can read my post (and watch the video) here!
My Signed Book Collection
I stole the idea from Shanah, but I decided to take a look at my signed book collection. I didn't realize how many I have and I realize how lucky I am, you can check out my post here.
Tags/Awards:
The End of Summer Book Tag
Yeah, it's not the summer anymore but you can pretend and reminisce about the books you read this summer. You can read about mine in the tag here.

What books did you guys read this week, any new favourites? I'd love to get more recommendations as if my TBR pile isn't big enough already! What fandoms would you like to see me cover? I really need some recommendations. Any reads on your autumn TBR? Let me know in the comments below!