For me, summer ended like a month ago? But the weather clearly hasn't gotten the notice yet. It's been in the 70's most of the time and I just want sweater weather. Come on!
Thanks to Mandy from Book Princess Reviews for tagging me, you can check out her post here!  (Have you checked it out yet? No?! Go please, she's awesome and if you're not following her yet, you really should be.)
Rules:

Thank the person who tagged you.

Tag at least thirteen people. 
What was your favorite book this summer?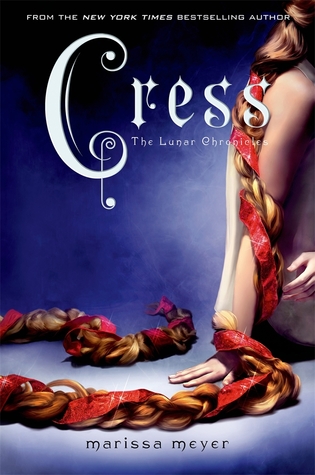 Cress by Marissa Meyer
I did a Lunar Chronicles reread and as a result, this was probably my favourite read of the summer.
What was your least favorite book this summer?
Is June 10th considered summer in this tag? If yes, then Kill All Happies by Rachel Cohn.
What book did you wish you had read this summer?
Pottermore is doing a book club, but I believe they give each book six weeks so I read the first one when they started.. but it just took to long to move on and I haven't continued with them. I would rather just read them all in a row, which I probably will do in December. So my answer is ALL THE HARRY POTTER BOOKS!
What was your favorite classic you read this summer? (If you didn't read one this summer then in general.)
I didn't read any this summer, but Sherlock Holmes by Sir Arthur Conan Doyle is probably my favourite even though it's more a collection of stories and short tales than one book.
Did you stray into a different genre and pick up a new and exciting book?
No? I mean, I read the Circle by Dave Eggers and that's not really what I normally read… but I didn't like it.
What was your favorite movie adaptation this summer?
I've seen exactly zero movie adaptations this summer unless you count Wonder Woman? She's a comic book adaptation.
What was your favorite new release book?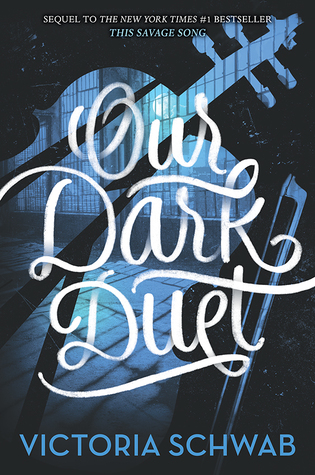 My favourite book that was both released this summer and I read during that same time is Our Dark Duet by Victoria Schwab.
I Tag:
Seriously though, thirteen people? You're asking an introvert to find thirteen people I can tag? Oh, that's funny. How about, if this tag sounds fun to you and you have the time, jump on it! I'd love to read your answers.
What was your favourite book of the summer? Let me know in the comments below!