Welcome to the newest post in my new weekly Fandom Reads series! This week, we're going to be tackling Disney! (I mean.. it had to be the theme this week since I'm currently there.) Whether you're a fan of the movies, the park or whatever, I hope you'll find something here you like (and haven't already devoured.)
Disney has their own publishing company and puts out tons of companion novels (chapter books and picture books, too) for their movies and tv shows. There are some great reads from them, but I also wanted to include books by other publishers and authors.
Without further ado, here are my book recommendations if you're a fan of the wonderful world of Disney:
Young Adult:
Villains series by Serena Valentino
This series tells the tales of the villains we've all grown to love and fear from Disney. This series weaves origin stories into the tales we know (but from the perspective of the villain).
This was the first YA fairy tale retelling that I was exposed to and it made me completely fall in love with them. It is a modern retelling of Beauty and the Beast with a unique cast of characters (just no enchanted objects.)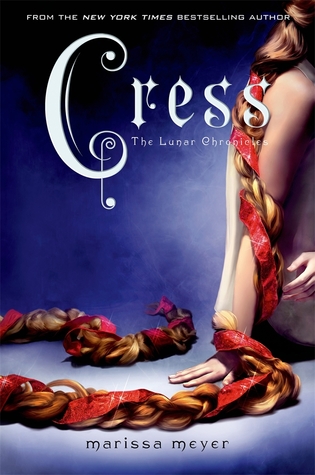 Cress by Marissa Meyer
This is definitely my favourite book of the series, but it also felt most like the Disney movie that I was familiar with. (Cress and Thorn were 100% Rapunzel and Flynn.)
This unique twist on a fairy tale retelling shows what it might be like if you were actually the princess you dreamt of being as a child and follows our main character on her journey to find herself.
Middle Grade:
It doesn't get much cooler than fighting evil in the park after hours, does it?
Off to Neverland!
What did you guys think of these recommendations? If you love Disney and I totally missed a book/series that you think would be perfect, let me know! What do you think next week's fandom will be?