Two exciting things happened this week. I've been working on my Wonder Woman cosplay a bit because I just realized the Con is in 3 weeks and I have a lot of work to do! And…. I bought a new computer! I'm really excited about it because it was my one big investment in myself and what I want to do. I can't wait to write my blogs posts on it, write my book (who knows though), edit videos and maybe even record music.
Books I Reviewed This Week: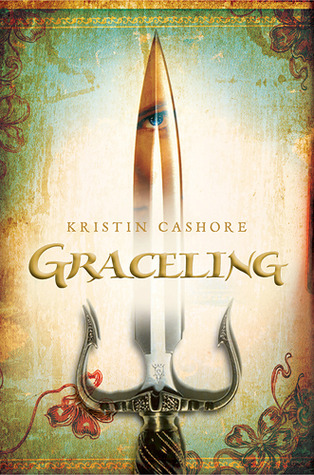 Graceling by Kristen Cashore
I had never actually read the synopsis for this book, so I just assumed it was about fairies. I have no idea why. But I saw the audiobook available at my library and decided to listen to it – you can read my thoughts here.
Books I Read This Week:
Loved this book, review probably coming Monday.
Currently Reading:
Fandom Series:
Doctor Who Fandom Reads
This week I introduced the second official post in my new weekly series – giving recommendations based upon different fandoms. Each week I will be tackling a different series. Be sure to read that post here!
Other Bookish Posts:
Female Leads – Top 5 Tuesday
Strong female characters in books? Yes please! Who would be on your list? You can check out mine here!
The Liebster Award
I was nominated for this blog award, answered some questions, told some random facts, and you can check that out here.
Favourite Bookish Items
I wanted to start a (short) series about some of my favourite bookish items, and where to explore first? Bookmarks, of course! You can check out that post here.
Wizarding World Unboxing
I loved my last Harry Potter themed crate from Loot Crate, so I was really excited by this month's theme: Defense Against the Dark Arts. There was some really awesome stuff in my crate and you can check out my post here, or even watch my unboxing video.
Tags:
TBR Tag
I was tagged by Dawlyn and K from Little Blind Book Finds, who are both super nice. I realized that I have a lot of books on my TBR and you can read my responses here.

What books did you guys read this week, any new favourites? I'd love to get more recommendations as if my TBR pile isn't big enough already! What fandoms would you like to see me cover? Any reads on your summer TBR? Let me know in the comments below!