This is the third Top 5 Tuesday that I am taking part in – but I hope to try to participate in most categories each month. Shanah comes up with some really interesting prompts, so it's really fun to participate. For me this week was tough because I kept wanting to choose females who were main characters, but they're not the lead character (like Hermione Granger or Annabeth Chase). It makes you realize that there aren't enough female leads in books.
Top 5 Tuesday is a weekly meme that the lovely Bionic Bookworm does. If you are interested in doing any of her topics on your blog she welcomes it! Here is a list of her upcoming topics if you're interested in participating in future Top 5's! Be sure to check out her Female Leads post here!
Top 5 Female Leads:
I had such a tough time narrowing down my list, and it originally had the three Shadowhunter leads on it. I couldn't decide between Clary and Tessa though as my favourite female lead from the Shadowhunter world. Each girl is strong, smart, and relatable in her own way.

I don't want to spoil any of the books, so there's not much I can say about Feyre's strength and what she went through – but it's impressive.
Laia didn't believe herself to be strong or capable, and yet we see how brave she can be in this book.
Hanna from Gemina by Amie Kaufman and Jay Kristoff
Hanna is the less frequently seen, physically capable female lead in a book. She uses her skills in martial arts, hand to hand combat and weapons knowledge to fight to survive in this book.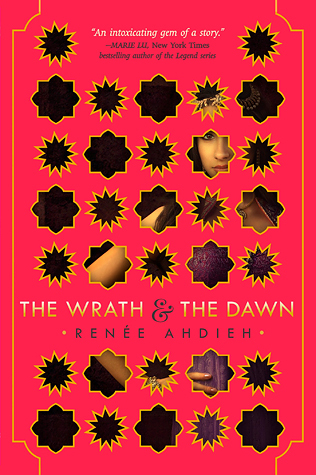 Shazi is the opposite of Hanna, as she uses her intelligence and story telling ability to survive.
Honourable Mentions:
Emma Carstairs from Lady Midnight by Cassandra Clare
What did you guys think of my list? Who would you put on your list of favourite female leads? Let me know in the comments below!