I've only tried Fae Crate's normal monthly subscription boxes once, but when I read about their Greek mythology/YA character mashups and saw that Magnus Bane was Hecate – I knew I needed it. (In the future though, I'm just going to keep my fingers crossed that I can purchase the art card for each month, instead of the entire box.)
---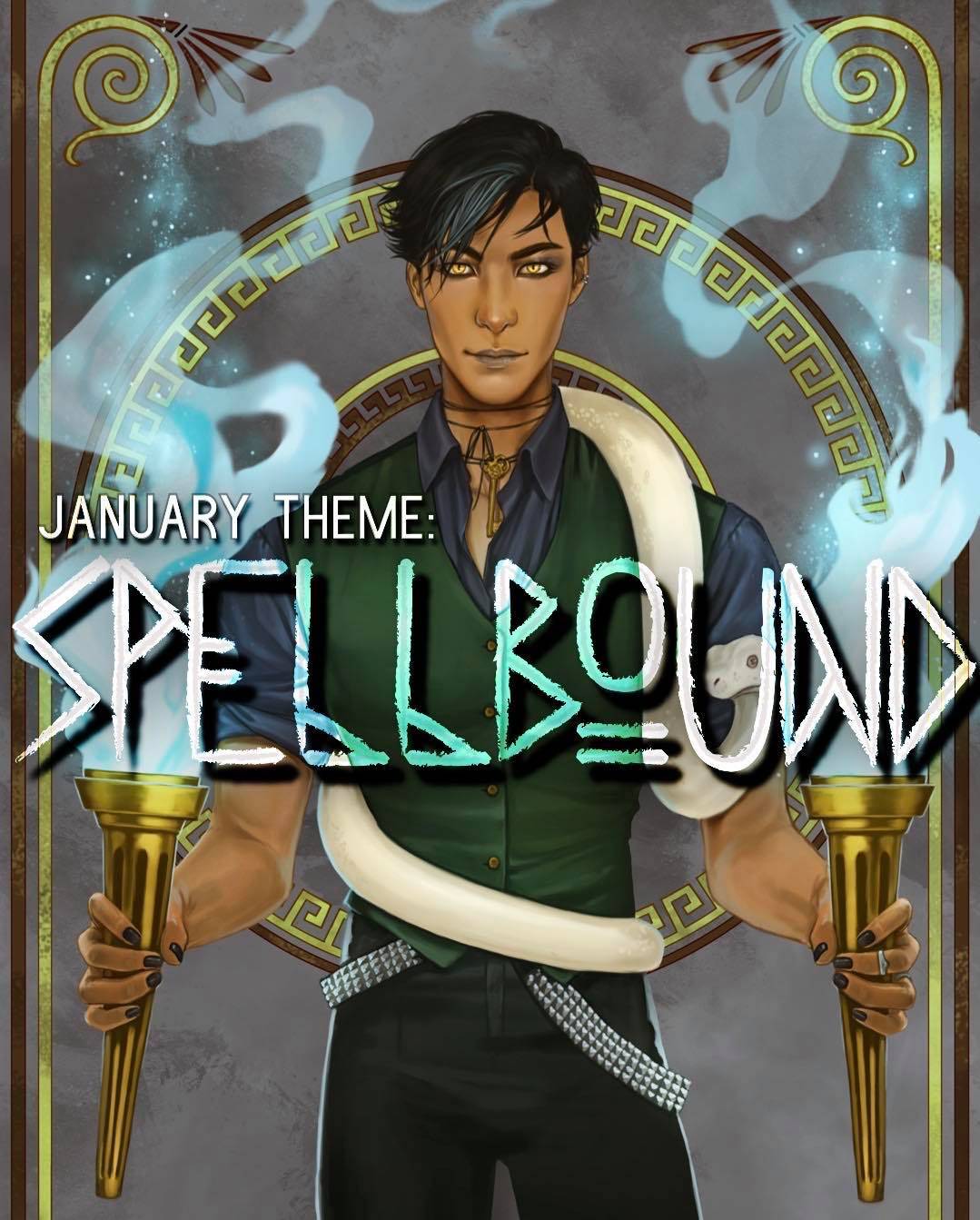 Spellbound
---
The Magicians Notebook
Just a tiny paper and cardboard notebook, it's a nice size if you just want something little in your bag in case you need paper.
Parabatai Felt Book/Laptop Sleeve
This is such a cool sleeve, I love the colors! (Obviously). And it's the perfect size if you have a Macbook (like me), not sure about any other computers.
Dish Towel
This is a weird texture, it's almost like it's trying to be soft but ends up having a texture that I cannot explain.
Sorcery of Thorns Enamel Pin
I never trusted that white cat (see my Fairyloot unboxing for Sorcery of Thorns), so I want to know what he's reading now.
Jesper and Wylan Polaroid
The idea of polaroids is cute, but I'm not a fan of the art. Sorry.
Spellhacker by M.K. England
This seems like a really cool book and I have the audio on hold, so I curious to see how much I enjoy it!
I mean that art is beautiful… I needed it.
---
What did you guys think of this box? How does the value compare to the Fairyloot or Owlcrate boxes that I've shared in the past? (They're all around the same price.)
What was your favourite item? I loved the art of Magnus, but the book/laptop sleeve was also amazing. Let me know what you thought and liked best in the comments!