I would love to re-read most of my favourite series, but doesn't always seem that new books get in the way? This week I attempt to pick only 5 re-reads – will I succeed this time? My previous attempts say no, but perhaps I will surprise everyone this time?
Top 5 Tuesday is a weekly meme that the lovely Bionic Bookworm does. If you are interested in doing any of her topics on your blog she welcomes it! Don't forget to check out her upcoming topics if you're interested in participating in future Top 5's! Be sure to check out her post here!
Books I Would Like to Re-Read:
I started rereading these recently, but then new books that I got from the library got in the way and I haven't picked the series back up again. I would love to reread them soon!
I feel like I haven't spent enough time in this world lately and would love to reread this series. Especially with the Nikolai book coming out, I need all the Bardugo.
If I had gotten a chance, I would have loved to have been able to reread this series before diving into Reaper – sadly my hold on the audiobook of Ember was taking forever and I finally just ended up reading Reaper. When book four comes out way down the line, I would like to reread these.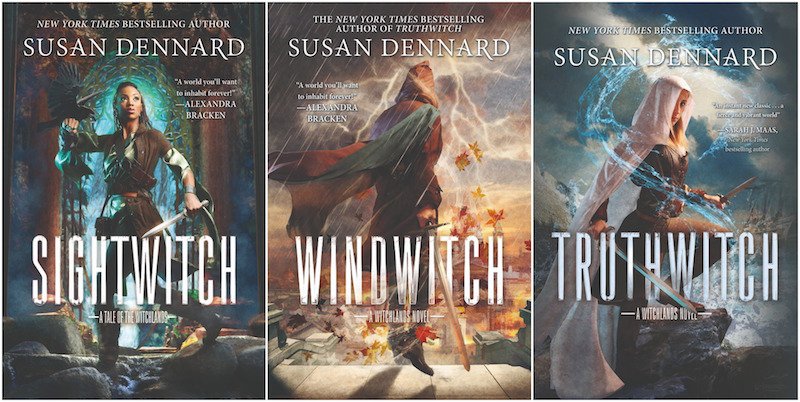 I would love to reread this series before Bloodwitch comes out in January! It's been so long since I read Truthwitch and Windwitch that I need a serious refresher.
The Shadowhunter Chronicles by Cassandra Clare
This would be an incredible undertaking, but I think it would be so great to re-read everything in this vast and expansive series. It probably won't end up being a Cassie Clare binge, but I suspect I'll re-read Lady Midnight and Lord of Shadows before Queen of Air and Darkness comes out, then the Infernal Devices before the Last Hours.
Did you think I would actually stick to five this week? Even if I did series, rather than solo books. What books would you like to re-read? Let me know in the comments!