I found this tag on
A Book Lovers Playlist
's page and because I couldn't really figure out what books to recommend for spring (unlike my other three seasonal recommendations) I decided to do this for now. I'll keep brainstorming though and would love to hear your springy recs!
---
How is Spring where you live?
Normally, lovely. Sometimes a bit rainy – but man this year is weird. Yesterday was the first day of spring and yet we're in the midst of (another) snow storm. It's expected that we'll get about a foot of snow. What is this?
Most anticipated book release this Spring?
I am only allowed to pick one?! Agh, I am going to pick one per month (but March has to be the 20th or later and June has to be the 19th or sooner). In March, I am anticipating diving into the mythology of Aru Shah and the End of Time by Roshani Chokshi. In April, I can't wait to dive into Ace of Shades by Amanda Foody. In May, I am most excited for A Court of Frost and Starlight by Sarah J Maas. In June, I am afraid to see where A Reaper at the Gates by Sabaa Tahir takes us next.
What book cover makes you think of Spring?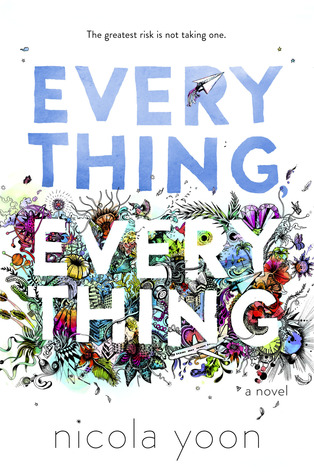 Everything, Everything by Nicola Yoon
I just love the flowers on the cover, they're so springy!
Where are you going to read this Spring?
I am currently rereading the Illuminae Files, so I can't wait to get to Obsidio by Amie Kaufman and Jay Kristoff!
Find a cover with the sun on it!
The Hidden Oracle by Rick Riordan
There are so many suns and references on this cover…
What are your favorite Spring reads?
See aforementioned intro, I have no idea at the moment.
Find a book with many different colors on it.
The Sword of Summer by Rick Riordan
RR's covers are always so colourful!
---
What are your favourite spring books? Is there a certain genre that you tend to read? Let me know in the comments below!