I was inspired by the "My Year in Books" page on Goodreads, so I thought I'd share my year with you guys and maybe you would do the same! Obviously, there is still some time left in the year, so this may change slightly but I wanted you guys to have time to post your own if you wanted before the year ended. I will definitely be updating this over the next few days so that by the 31st it is accurate (if I have time to read anything.)
---
Totals
I read 52,514 pages across 132 books
---
I know other people track their page numbers, but I've never done that and I'm amazed by what this tells me!
Shortest Book:
Wonder Woman: Rebirth #1
by

Greg Rucka
Longest Book: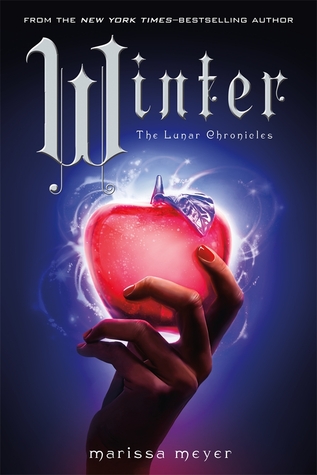 Winter
by

Marissa Meyer
Average Length:
397 pages
I'm pretty sure that Winter was my longest book last year as well because I decided to re-read the series earlier this year.
---
Most Popular:
5,858,337 people also read:
Harry Potter and the Sorcerer's Stone
by

J.K. Rowling
Least Popular
21 people also read:
The Separation
by

Stormy Corrin Russell
---
My Average Rating for 2017:
I know I tend to rate things a 4/5, so I'm not surprised. I'm trying to be a little more critical of books that I don't love, but still feel guilty rating any books as a 3.
---
Highest Rated on Goodreads:
A Court of Mist and Fury
by

Sarah J. Maas

4.71 average
---
First Review of the Year:
You can read that review here.
---
Did we read any of the same books? What books were your favourite this year? Let me know in the comments below!