What's better than reading a book by the fire, bundled in a blanket when it's freezing outside? Probably nothing. But it's perfect when you have the right book!
Without further ado, here are some recommended winter reads!
Harry Potter by J.K. Rowling
We all know that this is going on my list pretty much every season.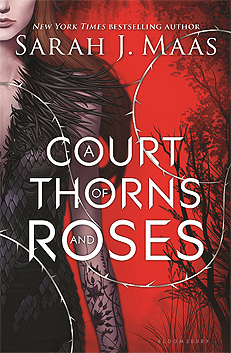 A Court of Thorns and Roses by Sarah J Maas
I really mean a reread of this series because who doesn't need a little Rhysand epic fantasy storyline on a dark winter's night? But seriously. Rhysand.
A Darker Shade of Magic by V.E. Schwab
A little adventure and a lot of debauchery are the perfect things to make you forget that it's 10 degrees outside.
Lord of the Rings by J.R.R. Tolkien
Want a little Mordor to warm you up on a cold winter night? Okay, probably not but this is still a cozy read!
The Chronicles of Narnia by C.S. Lewis
Specifically the Lion, the Witch, and the Wardrobe. The White Witch, the snow, the woods, the light post, what better cozy winter read is there?
The Grisha Trilogy by Leigh Bardugo
This trilogy will enthrall you and make you happy to be bundled in your blanket when you imagine how cold it probably is for these characters.
Carve the Mark by Veronica Roth
Akos is from the frozen tundra, that makes your weather seem quite pleasant! Unless you also live in a frozen desert and then… I'm sorry.
What books are you looking forward to reading this winter? Is there a certain genre that you lean towards during this time of year? Let me know in the comments below!