Have you guys joined in on Top 5 Tuesday? These prompts legitimately make you think and they're so good!
Top 5 Tuesday is a weekly meme that the lovely Bionic Bookworm does. If you are interested in doing any of her topics on your blog she welcomes it! Here is a list of her upcoming topics if you're interested in participating in future Top 5's! Be sure to check out her cozy winter reads post here!
Top 5 Books That Are Cozy Winter Reads:
Harry Potter by J.K. Rowling
We all know that this is going on my list pretty much every prompt.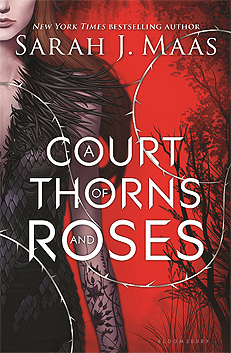 A Court of Thorns and Roses by Sarah J Maas
I really mean a reread of this series because who doesn't need a little Rhysand epic fantasy storyline on a dark winter's night? But seriously. Rhysand.
A Darker Shade of Magic by V.E. Schwab
A little adventure and a lot of debauchery are the perfect things to make you forget that it's 10 degrees outside.
Lord of the Rings by J.R.R. Tolkien
Want a little Mordor to warm you up on a cold winter night? Okay, probably not but this is still a cozy read!
The Chronicles of Narnia by C.S. Lewis
Specifically the Lion, the Witch, and the Wardrobe. The White Witch, the snow, the woods, the light post, what better cozy winter read is there?
What did you guys think of my list? Let me know what books are the perfect winter reads in the comments below!