I was tagged by the lovely Mandy from Book Princess Reviews to do this tag because she knows how much I love superheroes. You definitely need to check out her blog and you can read her tag answers here!
THE RULES:
Copy these rules onto your post
Mention creators of the tag: Angelica and Rosie @TheBookCoverGirls and link to the original post
Mention and thank the person who tagged you and link to their post
Answer all the questions
Since there were originally seven members in the Justice League, tag 7 people
Also, you can use the images provided, but don't have to if you don't want to
Have fun with it!
Batman: Your Favourite Antihero
Kaz Brekker from Six of Crows by Leigh Bardugo
I had to steal my answer from Mandy because Kaz is the perfect response to this question.
Aquaman: A book or character that turned out to be better than you expected (because let's be real, we did not expect Khal Drogo to make Aquaman cool)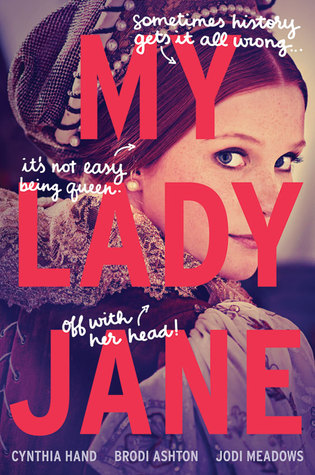 My Lady Jane by Cynthia Hand, Jodie Meadows, and Brodi Ashton
It was a fantastic(ally inaccurate) way to tell history. I loved it.
Wonder Woman: Most Badass Female Character (Not Necessarily in a Physical Sense)
You cannot make me choose. Hermione. Cinder. Feyre. I could continue.
Cyborg: Favourite Science Fiction Novel
Cress by Marissa Meyer
This whole series is the best, really.
The Flash: A Book You Sped Through
Eliza and Her Monsters by Francesca Zappia
 I started this right before bed and didn't end up going to sleep until I had finished it.
Superman: Saddest Character Death (Although We All Know There's No Way Superman is Going to Stay Dead) 
**If you do give a spoiler, please be mindful and clearly label the question with a SPOILER ALERT**
That one in Harry Potter. So many tears. No spoilers though.
Again, so many tags to catch up on so I'm not going to tag anyone, but feel free to tag yourself! Let me know your answers in the comments below and if you've seen Justice League yet!