Also known as the "I have a LOT of new books to show you book haul" and I am 100% not ashamed. I mean this is three months combined into one because I very rarely talk about the books I get. Plus there were a ton of good books that came out recently (and I haven't even gotten to buy most of them.) I also promise that I inevitably forgot some (probably the ones I bought for $0.25-$1 at the library.
September Pre-Orders:
Tower of Dawn by Sarah J Maas
Okay, okay, I still haven't read this yet but that's because I have been a little excessive with the library book borrowing and I've gotten very behind. I was doing a whole ToG reread before I got to this and that's temporarily on hold – but I need to get back to it soon!!
Boston Teen Author Festival Books:
Windwitch by Susan Dennard
Vassa in the Night by Sarah Porter
Wonder Woman: Warbringer by Leigh Bardugo
I donated to the BTA Fest's Kickstarter and received the lovely signed edition of WW, after meeting the lovely Susan Dennard (sort of) and seeing the promo that if I bought one of her books I got Vaasa for free… I bought Windwitch since I only owned Truthwitch.
September Owlcrate:
Before She Ignites by Jodi Meadows
Dragons guys, how could I pass it up?
October Pre-Orders:
Harry Potter and the Prisoner of Azkaban (Illustrated Edition) by J.K. Rowling
I must own ALL the Harry Potter books, so this was an insta-pre-order.
A Darker Shade of Magic (Collector's Edition) by V.E. Schwab
I'd been looking to buy the Shades of Magic series for a while but the books were still expensive and then I saw this… oh my gosh, immediate pre-order and it was the same price as the normal edition.
Barnes and Noble Binge Purchase:

Illuminae by Amie Kaufman and Jay Kristoff
Gemina by Amie Kaufman and Jay Kristoff

Assassin's Blade by Sarah J Maas

Warcross by Marie Lu
Our Dark Duet by Victoria Schwab
The Language of Thorns by Leigh Bardugo
This is the part where I just got excited and couldn't control myself. They put the YA books on sale for $10 each when you bought at least two… I bought three… then I caved and bought three more. The Language of Thorns was even signed.
November Pre-Orders:
City of Bones (10th Anniversary Edition) by Cassandra Clare
I also ordered this almost the moment I saw it, but it was expensive so I put a price watch on it and the moment it dropped to my desired price I pre-ordered it.
November Book of the Month: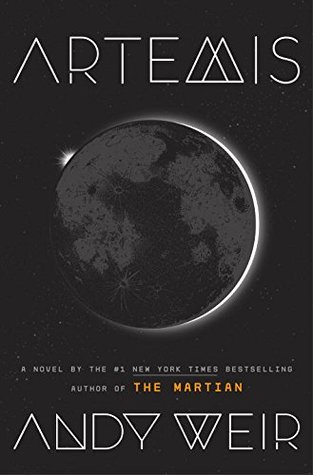 Shanah loved this book and I trust her opinions, so when BotM club sent me a promo to get the first month free when I paid for the second month (aka basically 50% off two months) I decided to snag this beauty. Plus I need more sci-fi on my shelf.
Plus my random library (sale) or used book finds during those three months:
Clockwork Prince by Cassandra Clare
City of Bones by Cassandra Clare
City of Lost Souls by Cassandra Clare
I'm missing some of the books from the Shadowhunter Chronicles, for whatever reason but it's a struggle to convince myself to spend $15 for them on Amazon when I probably shouldn't be spending money on books at all. I have car insurance and stuff to pay for! Ugh. Adulting. So I am incredibly excited whenever I find a book at a library sale that will help me complete my collection!

Michael Vey: Rise of the Elgen by Richard Paul Evans
Prodigy by Marie Lu
The Serpent's Shadow by Rick Riordan

Beastly Bones by William Ritter

Clariel by Garth Nix
I said I wasn't ashamed, but looking at all of these books I'm slightly embarrassed. I'm going to be honest. I don't regret it but also.. it's a lot of books. I don't know how to feel right now. I think I'm just going to put a bunch of books on my Christmas list and not get any others until the new year, maybe, unless there's a subscription box I want?