This week I went to a library book sale, found a really pretty new chair for my desk and got very little reading done. My mom took the week off and there was a lot of time spent with family, which is nice since I haven't seen them in so long – but I miss my books! Hopefully, next week is less crazy!
Books I Reviewed This Week:
Wires and Nerve by Marissa Meyer
I absolutely loved the Lunar Chronicles and was intrigued by the graphic novel continuation of the story. (Plus it fulfills one of my bingo squares!) I loved getting to spend more time with Iko and you can't go wrong with Cresswell scenes. You can read my review here.
Rise of the Isle of the Lost by Melissa de la Cruz
I'm still not sure why I read this book when I've never even seen the movie, but I was intrigued by the premise. You can check out my mini review here.
Books I Read This Week:
Currently Reading: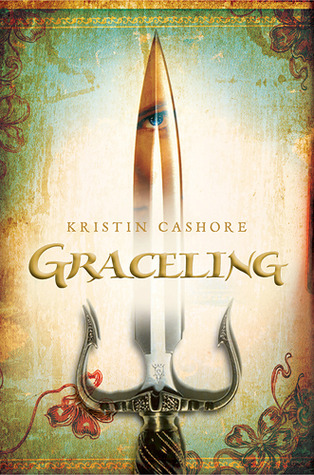 Graceling by Kristin Cashore
This Savage Song by Victoria Schwab
Fandom Series:
Harry Potter Fandom Reads
This week I introduced the first official post in my new weekly series – giving recommendations based upon different fandoms. Each week I will be tackling a different series. Be sure to read that post here!
Other Bookish Posts:
Library Sale Book Haul
No, I probably don't really need more books… but who can pass up books that cost between $0.25 and $1? Certainly not me. You can see my mini haul here.
Bookish Items Haul
I came home to a couple of different things in the mail from publishers for my pre-order or from authors because I was subscribed to their newsletter. Some of them were super pretty and I'm so happy to add them to my collection. You can see them here and let me know your favourite items that you have received from publishers or authors!
Tags:
Fight Like A YA Girl Book Tag
I was tagged by Kristi over at YA and Wine, who is also the creator of this tag. I had so much fun figuring out my answers and you can read them here.

What books did you guys read this week, any new favourites? I'd love to get more recommendations as if my TBR pile isn't big enough already! What fandoms would you like to see me cover? Any reads on your summer TBR? Let me know in the comments below!