Oh… my… gosh, as of today I have less than one week left in Guyana. Six days guys!! I've been obsessed with the theme of a particular bookish subscription box – but I can't decide if I want to get it. Have any of you read the Gentleman's Guide to Vice and Virtue yet? I'm trying to determine if it's going to be a book I love or one that I need on my shelf. Help!
Books I Reviewed This Week:
City of Ashes by Cassandra Clare
It was so strange reading this book while watching Season 2B of Shadowhunters. It made me even more cognizant of the changes that they've made between the books and the show. You can read my review here.
Everything, Everything by Nicola Yoon
This book is everything. You can read my review next week for it here.
Amina's Voice by Hena Khan
This is such a beautiful middle-grade novel about life, religion and friendship. You can read my review for it here.
Books I Read This Week:

City of Fallen Angels by Cassandra Clare
The Circle by David Eggers
My review will be posting for this book next week.
Harry Potter and the Sorcerer's Stone by J.K. Rowling
The Wizarding World book club finally started, so I just re-read the first book from my favourite series yesterday!! I may write a little review for it, but seriously what can I say about the Queen? I'll feel like nothing does it justice.
Currently Reading: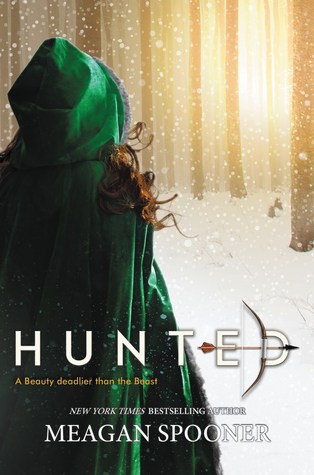 Hunted by Meagan Spooner
Sailor Moon by Naoko Takeuchi

City of Lost Souls by Cassandra Clare
Wizarding World Series:
Castelobruxo
This week I talked about the books that students from Castelobruxo might enjoy. We learn so little about the Wizarding School that makes its home in Brazil – but I always wanted to learn more. Be sure to read that post here!
Other Bookish Posts:
 Monthly Wrap-Up and TBR (June/July)
You can check out what I read this month and what I (may) read next month – here!
Tags:
Norse Mythology Book Tag
I decided to make my own book tag inspired by mythology, because I may be a bit obsessed with learning about various mythologies. You can read my tag here and please feel free to do it yourself!
Other Posts:
None this week.

What books did you guys read this week, any new favourites? I'd love to get more recommendations as if my TBR pile isn't big enough already! What fandoms would you like to see me cover? Any reads on your summer TBR? Let me know in the comments below!