May was an incredible month for books, some of my favourite authors published books in May!
I think I am probably more of a mood reader than anything else. I usually just scan through my options and pick whatever book strikes my fancy – unless a new book in a series I love or by an author I admire comes out, then I usually pick that up next. As a result, I don't even plan out a TBR but I thought it might be helpful to pull together a list of what I expect I'll read and some books that come out this month that I know I'll want to read immediately. Whether that actually happens or not, we'll see!
When I joined the Peace Corps and met all of the other Volunteers that first day in Miami, they had us talk about goals. So many people talked about setting a reading goal while they were in Guyana for two years and I hadn't even thought of doing that. I just read because I want to read, I don't track it (except in third grade when our teacher made us and I read more than the rest of the class combined. Proud nerd child moment.) The other volunteers talked about wanting to read 25 or 50 books, the craziest decided on 100. I considered it for a moment but decided 100 was too low… perhaps 150? Maybe, 200? I didn't want to fail, but I didn't want to set a low goal just because I knew I would hit it. That would be cheating. I never really decided, but unofficially I went with 200. I passed that months ago and as I am in my final 30 days of service I'm looking to hit 300. A few weeks ago I noticed that I was about 30 books away from 300, so I thought – why not? Here's hoping I get there before I leave on July 8th!
If you haven't noticed by now, I love Harry Potter and I have since I was in elementary school. It's been in my life for almost the twenty years since it's been published. Isn't that crazy to think that it was first published in the UK twenty years ago? A few weeks ago I noticed that Pottermore was going to be creating a Book Club for people to read (or re-read) Harry Potter starting in the month of June. Although we haven't received any further information, you can check out Pottermore.com or follow the Wizarding World Book Club's Twitter here – perhaps we can immerse ourselves in the magic of Hogwarts together! I suspect that we will begin reading Harry Potter and the Sorcerer's Stone (or Philosopher's Stone depending upon your geographical location) sometime soon. I know I personally would re-read the series in about two weeks, but obviously, the book club is going to be a slower pace – so who knows how many we'll get to this month?
Books I Read in May:
Lord of Shadows by Cassandra Clare
Lord of Shadows was one of my most anticipated books of 2017 (probably tied for first, if I'm being honest) and it seriously did not disappoint. I absolutely loved it and am so sad that the next book won't be out until 2019. Thankfully, I feel relatively satisfied with the ending and not absolutely dying because of a torturous cliffhanger. You can check out my spoiler-free review here.
Lady Midnight by Cassandra Clare
I fell in love with this book all over again as I re-read it this week. To be honest, I probably love it even more than the first time I read it. You can just see how much Cassie has improved as a writer over the course of her novels. The world building, character development and the plot in this book are fantastic. Read my review here.
Shadowhunter Codex by Cassandra Clare
Even though I've read this before, I've been a wee bit obsessed with the Shadow World. I would have loved to be able to read the History of Notable Shadowhunters (which I've never read before, gasp), alas I could not find it. Instead, I decided to re-read the Codex and had a good time attempting to think of a Shadowhunter name. Check out my review here!
Clockwork Angel by Cassandra Clare
My (aforementioned) friend and I decided to read Lord of Shadows together. I am proud to say that I introduced her to the Shadowhunter Chronicles and she is sufficiently obsessed. Finally, someone in the real world that's as obsessed with the world as I am and I can convince to do Shadowhunter cosplay with me! She was afraid of a book hangover, so I suggested we re-read the Infernal Devices. You can read my review here!

Tales from the Shadowhunter Academy by Cassandra Clare
I love Simon so much, so it was fantastic to get to spend more time with him in this collection of novellas. There so much history, lore, and worldbuilding in each of Cassie's books that I believe that you need to read them more than once to get everything out of them. I know I re-read her novels and catch something new, or make a connection that I hadn't before each time. Read my review here.

Carry On by Rainbow Rowell
I read Fangirl and completely fell in love, so of course, when I found out that Carry On was essentially Cath's fanfiction in proper book form – I wanted to love this book. While I did enjoy myself, it wasn't quite as good (for me) as Fangirl. Read my review here.
Fangirl by Rainbow Rowell
This book felt like it spoke directly to my little fangirl heart. Check out my review here!
The Star-Touched Queen by Roshani Chokshi
This book is a poetic and beautifully written retelling of the Hades and Persephone myth. Check out my review here!

Timaeus by Plato
This was a spur of the moment read because I was trying to do more research, but the lost continent is really not covered in this.

The Hidden Oracle by Rick Riordan
I re-read this before the second book came out earlier this month, but you can check out my original review here!

The Dark Prophecy by Rick Riordan
The return of Lester and an epic journey, what more could you ask for? Check out my review here!
A Court of Thorns and Roses by Sarah J. Maas
I had to re-read this series before A Court of Wings and Ruin came out. I definitely loved it, even more, the second reading. Check out my review here!
A Court of Mist and Fury by Sarah J. Maas
I absolutely adore this book – it's difficult to choose between ACOMAF and ACOWAR as my favourite in the series. (And normally I've found that the second book in a trilogy can sometimes be lacking.) Check out my review here!
A Court of Wings and Ruin by Sarah J. Maas
This was just amazing, please read the series if you haven't yet. Check out my review here!
Always and Forever, Lara Jean by Jenny Han
I thought we were done with Lara Jean, but of course, Jenny Han charmed us again with the final (yes, this time it is actually final) book in the Lara Jean series. It was super cute and such a great contemporary read.
Books I Plan to Read in June (or am excited about publishing in June):
Clockwork Prince by Cassandra Clare
I'm currently reading this and still in love. I definitely think I want to be a Herondale. Just saying.
Clockwork Princess by Cassandra Clare
Of course, you can't re-read the series and not the final book.
Camp Half-Blood Confidential by Rick Riordan
This is the perfect book for you if you've ever wanted to know about the demi-god camp through the eyes of its campers and a really enthusiastic geyser spirit.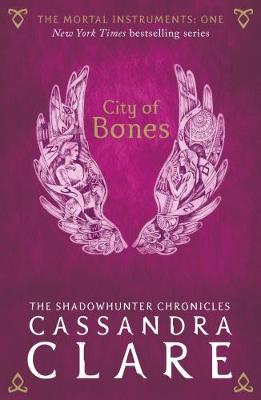 City of Bones by Cassandra Clare
What would a slightly obsessive Shadowhunter month be without re-reading the series that started it all?

City of Ashes by Cassandra Clare

City of Glass by Cassandra Clare

City of Fallen Angels by Cassandra Clare

City of Lost Souls by Cassandra Clare

City of Heavenly Fire by Cassandra Clare

Harry Potter and the Sorcerer's Stone by J.K. Rowling
As I plan to join the Pottermore Book Club, I figured this would be read in June. Anyone else joining me?

Windfall by Jennifer E. Smith
I requested this from my local library (online) a short while ago and it finally became available yesterday. Since this was the Booksplosion Book of the Month for May, I decided to read it soon-ish so that I could watch the discussion and review videos.

Strange the Dreamer by Laini Taylor
I loved Laini Taylor's Daughter of Smoke and Bone trilogy, so of course when I saw that she had another novel coming out this year – I was excited. I haven't gotten a chance to read it yet, but as with some of the others on the list, I am on the waiting list for it at my library so I expect I will get to it soon.

Hunted by Meagan Spooner
I really enjoyed the Starbound trilogy in which Meagan Spooner is a co-author, so I expect I will like this Beauty and the Beast re-telling. Unfortunately, this is yet another book I am on my library's waiting list for – so hopefully I am able to read it soon!

Our Dark Duet by Victoria Schwab
I have the first book sitting on my shelf just waiting to be read, so in all likelihood, I will read it once I get home in July. But I am excited that it's coming out this month!
The Gentleman's Guide to Vice and Virtue by Mackenzi Lee
This book sounds intriguing so it's definitely on my TBR – let's see if I get to it. I have a big list of books I expect to read this month!
Are there any books that are coming out in June that you are super excited to read? What books should I add to my mountain of a TBR? Let me know in the comments below!