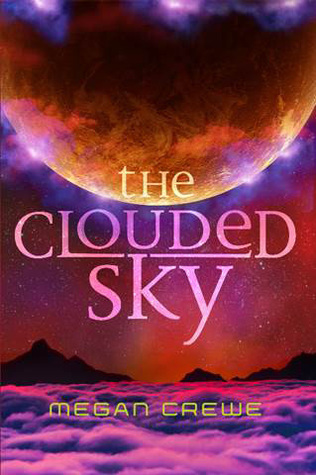 The Clouded Sky
By: Megan Crewe
Skyscape
Published/Release Date: May 5th, 2015
Acquisition: NetGalley
When seventeen-year-old Skylar escapes the time-bending Enforcers who secretly control Earth, her troubles have just begun. She and her friend Win take refuge on Win's home space station with his fellow rebels, but the fate of Skylar's planet still spins out of her control.
To avoid detection, Skylar poses as the Earthling "pet" of Win's rival, an arrogant boy named Jule. Homesick and faced with a cool reception from the other rebels, she throws herself into the group's mission: assembling a weapon to disable Earth's restrictive time field. Gradually, Skylar's skill for detail gains respect—even from Jule, who is more vulnerable than he lets on.
Yet challenges spring from every side. Not only must Sky navigate the muddy waters of romance, but suspicions of betrayal grow among the rebels as their work narrowly misses sabotage.
In the latest in Megan Crewe's Earth & Sky series, can Skylar expose the traitor before time runs out and Earth is destroyed?
My Review:
I would like to preface this by saying that this is book two of the Earth & Sky trilogy – and I was not given book one to review so I essentially started in the middle of the story. That being said, although I didn't necessarily understand all of the references to the first book I didn't feel confused throughout. I believe that the author did a good job building on the first story, but also made the second book able to stand on its own. It was an interesting premise that I haven't read before, but I also wouldn't reread the book. The world building was scarce and the characters underdeveloped. Most, but not all of the time, I didn't feel like I could relate to them. I would recommend this read to those that like books that are sci-fi, about space, or time travel. I think it was too specific to appeal to a wide range of audience.
Verdict: Give It A Try
Star Rating: