One of my favourite parts of the Shades of Magic series was where they used their magic to battle, so that is exactly what I was reminded of when I saw the theme and art for this month's Fairytloot box.
---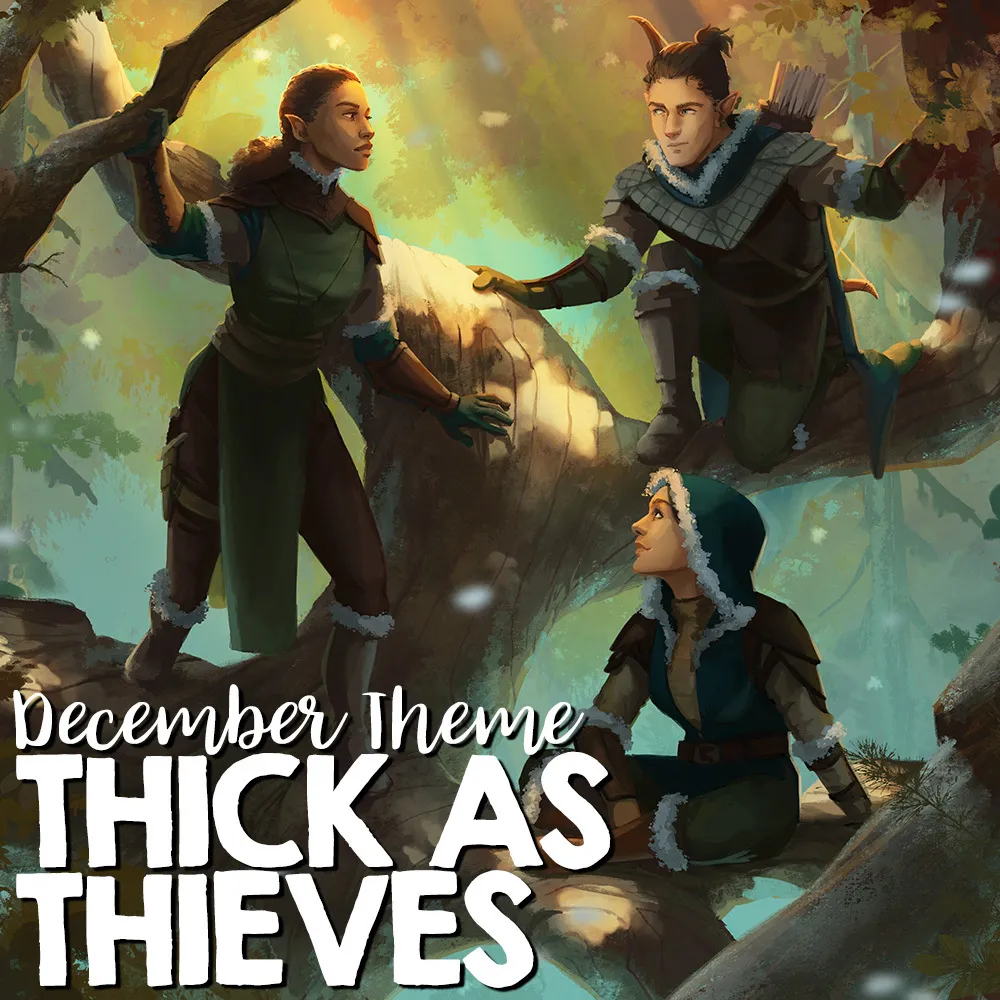 Thick As Thieves
---
The Hobbit/Lord of the Rings Inspired Winter Hat
Who doesn't need another journal in their life?
Secret Book, Vol. 4
I love these books, I've used the previous ones to hold my Fairyloot tarot cards, my Litjoy playing cards, and the other monthly collectible bookish items I've received!
Children of Blood and Bone Inspired Note Pad
She looks angry that I am going to use her notepad to write in and it's mildly intimidating…
Damaris Sword – Throne of Glass Inspired Letter Opener
I don't know if I would ever use a letter opener, but I hope to work it into some cute book photos in the future!
2021 Calendar
There were only a couple that I couldn't guess, but since I hadn't read one of the two series before – I think that was a success! Can you figure out each of the series/characters?
The Raven Cycle Art Print
I think the gold elements of this print are so cool.
Thick as Thieves Bookmark
House of Earth and Blood/Crescent City Tarot Cards
I still haven't read this series, so I can't speak to the cards.
Master of One by Jaida Jones & Dani Bennett
Author Signature, Art Print, and Jacket Art
---
My favourite item this month? Probably the letter opener, just because I'm hoping it will look awesome in a bookstagram photo.
Do you have a favourite item? Have you ever subscribed to FairyLoot before? Let me know in the comments below!