Another theme that speaks to my soul? Yes, please. You guys know how much I love mythology – so let's dive in!
---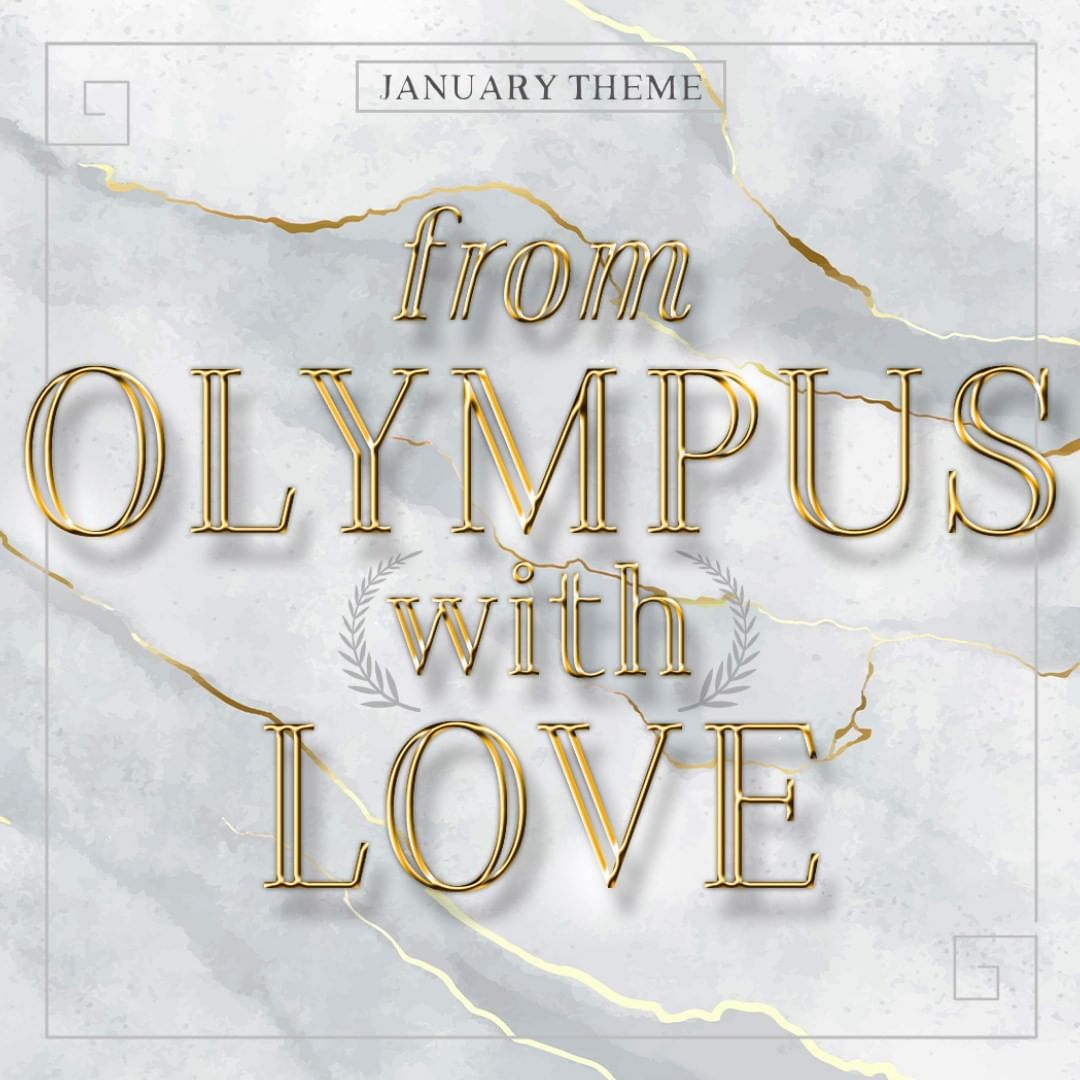 From Olympus with Love
---
Nectar of the Gods Tea by Riddle's Tea Shoppe
A tea that sounds delicious and doesn't have chocolate in it? I am unbelievably excited to try this – let me know if you want my feedback later!
Wooden Bookmark Inspired by Circe/The Song of Achilles by In the Reads
I like the darker side of the bookmark a lot, it's so pretty.
Olive Branches Pin Banner by Michelle Gray
This is so pretty and I'm excited to put some pins on it.
Medusa Shield Enamel Pin by Icey Designs
This pin is amazing! The gold, the black, the greek key pattern, the quote… I'm in love.
Lunar Calendar Tapestry by Eden Cooke
I have a metal moon phases wall hanging over my bed and I put moon/star scrapbook paper behind the glass of the cabinet in my room (it looks better than it sounds), so this fits the celestial theme and now I need to figure out where to hang it (and how)!
Hermes Felt Letter Board Kit with Zipper Pouch by Team Owlcrate
Letter boards are so fun and I'm excited to use this one. I will say that I'm not looking forward to cleaning off the plastic bits from the letters (as you can see from my photo). But once that is done, I may use this in future posts!
Lore by Alexandra Bracken
(Owlcrate Exclusive)
I've been waiting to read this book for a while, so hello fancy book!
I love that they include playlists now and I add them every month, they're a cool and unique addition to the box.
Next month's theme: Magic Unleashed
---
Gorgeous. That is all.
Do you have a favourite item in the box? Don't make me choose. Book? Pin banner? Pin? Tapestry? Letter board? Ughh, this box was so amazing! Let me know your favorite in the comments!