Athena, queen, is represented by Elizabeth from Sorcery of Thorns and I love it. Sadly they sent the art with text on it. They said they would send a new version without the text for people to display as art, but it is now October and I still don't have it – so I'm posting my unboxing.
---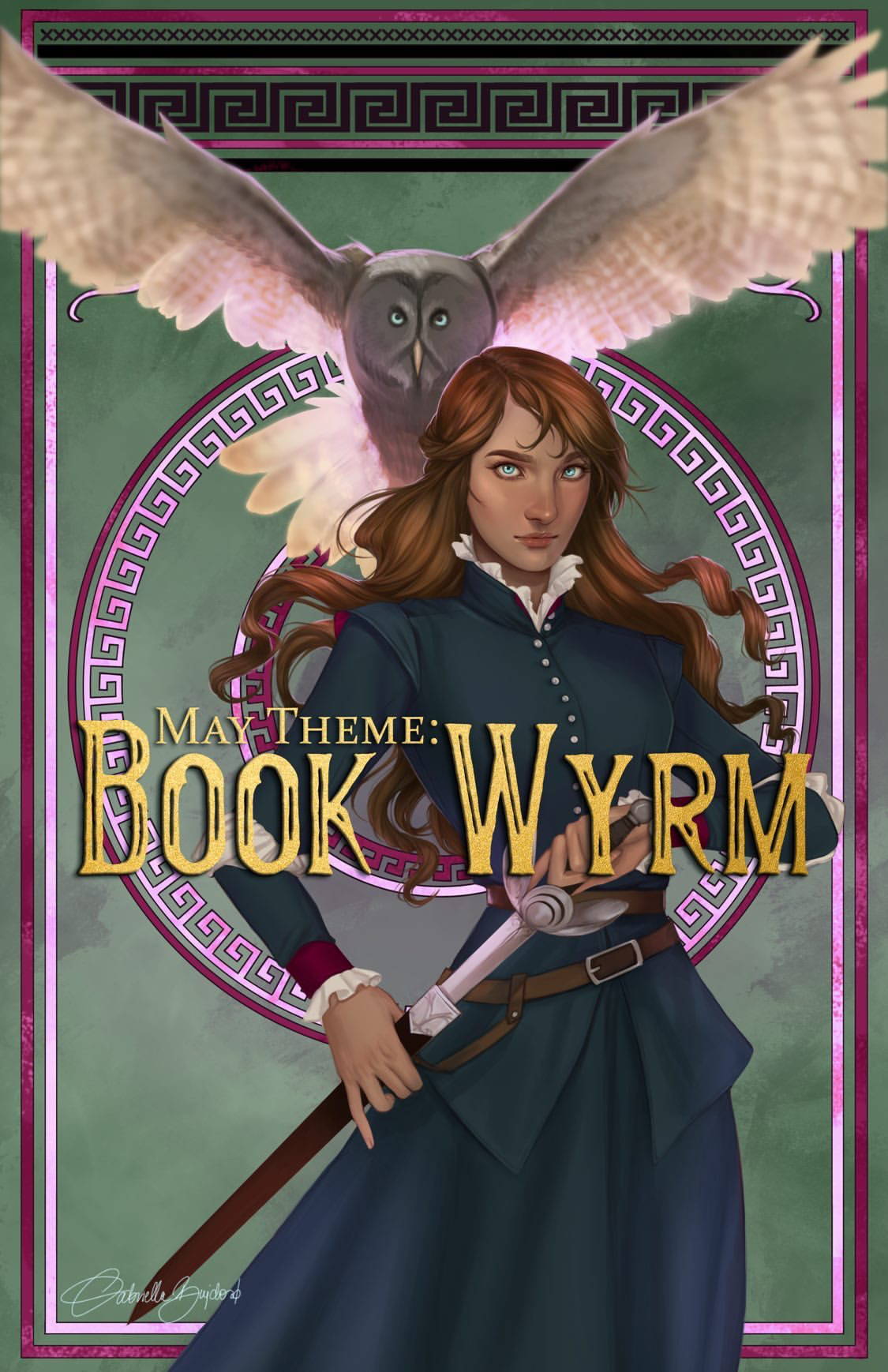 Book Wyrm
---
"I'm Going on an Adventure" Bag
If you like fanny packs (or whatever you call them in other parts of the world), then this is cute but I don't use them?
A Discovery of Witches Leather Bookmark
I haven't read this series yet, should I?
Felix Felicis Koozie
I never thought to myself… self, you really need a thing to keep cans cold, you know… all those cans you use. (Spoiler: I don't use cans or bottles really, I like my reusable cups thank you.)
"Dry Erase" Door Hanger
This is slightly slick cardstock that you can maybe write on, not a quality product. I'm just baffled by this box.
Drink or Candle Warmer
This might be cool for candles, since it makes it seem as though you can warm the wax so you get the scent without actually burning the candle (and having smoke). So I'm intrigued and want to try it now that it is the fall.
Strange the Dreamer Polaroid
The idea of the Polaroids is cute, but I'm not a fan of the art and wouldn't hang it so I'm not sure what to do with it.
The Mermaid The Witch and the Sea by Maggie Tokuda-Hall
I wanted to read this book, so I guess I'm glad I own it now?
I mean that art is beautiful… I needed it. But I really didn't need this box… I think I'm officially going to take a chance that they will have leftover art cards in their shop in the future. I definitely don't need to get the crate when all I want is the art (and have hopes that the items inside will be cool), especially since this one didn't even get me the art.
---
What did you guys think of this box? How does the value compare to the Fairyloot or Owlcrate boxes that I've shared in the past? (They're all around the same price.)
What was your favourite item? I can't even pick an item. Let me know what you thought and liked best in the comments!