One of my favourite parts of the Shades of Magic series was where they used their magic to battle, so that is exactly what I was reminded of when I saw the theme and art for this month's Fairytloot box.
---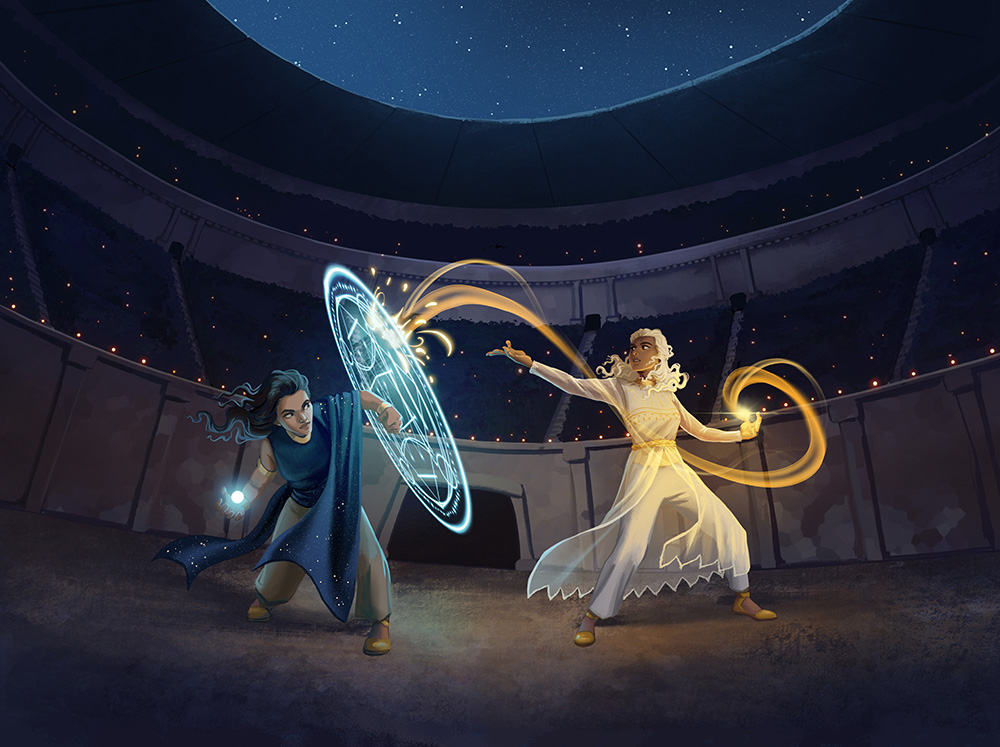 Let the Games Begin
---
Laia and Elias Book Sleeve
Look how amazing Laia looks with her powers, that's not book one, chapter one Laia – so pretty.
Hunting Prince Dracula Journal
Who doesn't need another journal in their life?
The Golden Egg Bath Bomb
I've never used bath bombs before, but this one is quite shiny. I opened up the package and got gold glitter dust all over my hands. It smells good though.
Scythe Magnet
I really don't know what to say about this one. If I wanted a nice magnet for the series Scythe, this probably wouldn't be it.
My Current Situation Enamel Pin
This quote is from Aurora Rising and says "My current situation could be adequately described as suboptimal." I think it's pretty cool!
Nevernight Metal Bookmark
The bookmark is so pretty and makes me feel guilty that I haven't read the series yet.
Nevernight Tarot Cards
I still haven't read this series, so I can't speak to the cards but that smokey shadow cat looks cool.
Star Daughter by Shveta Thakrar
When I saw this cover, I immediately wanted it so I was excited to get this gorgeous gold sprayed version with Shveta's signature and art on the back side of the dust jacket.
Author Signature, Dust Jacket Art, and Art Print
---
My favourite item this month? Unsurprisingly, the book. So pretty.
Do you have a favourite item? Have you ever subscribed to FairyLoot before? Let me know in the comments below!