Unfortunately, a lot of my pictures from this box went missing like the booklet and spoiler card. I still wanted to show you guys the box, so I hope you enjoy! The vibrant colors of this box fit the theme so perfectly.
---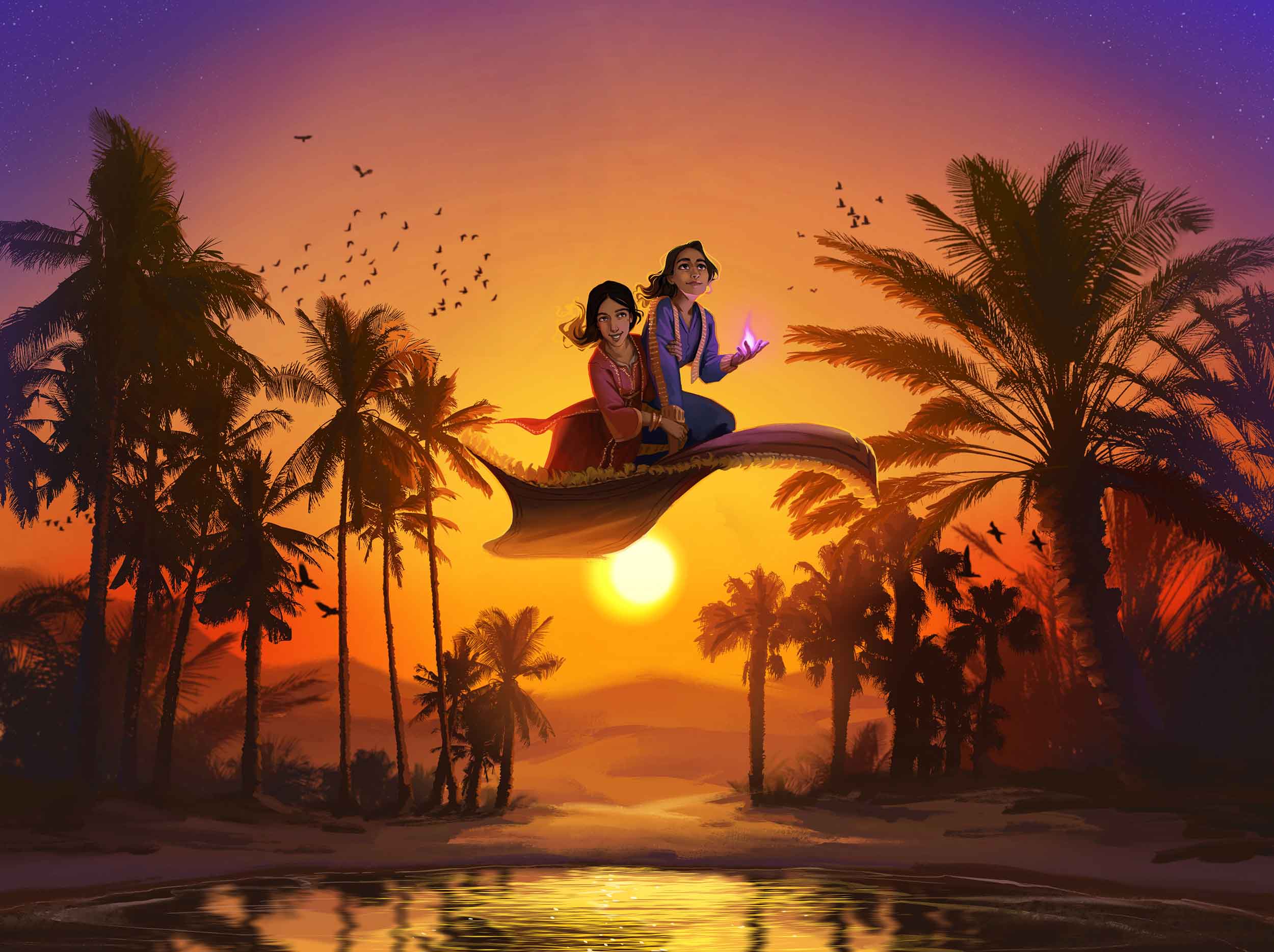 Desert Dreams
---
Wooden Spoon
Pretty wooden spoon, just need my own kitchen to use it in.
We Hunt the Flame Tin
Not sure what I would use this for, any ideas?
The Forbidden Wish Glasses Case
Very thin, so don't put your nice glasses in this and then throw them in a bag… but if you just want the lenses not to get scratched this should work?
City of Brass Dish Towel
Makes me not want to use it because it is pretty?
Magic Desert Sand – Sandalwood Scent Bath Salts
The scent is very desert. I keep expecting it to be tea though, haha.
The Tribal Desert – Ember in the Ashes Inspired Candle
There is also a candle, which smelled really good but I also am missing that photo.
Throne of Glass Tarot Cards – Aelin and Rowan
I seem to be missing this picture. Unfortunately.
Girl, Serpent, Thorn by Melissa Bashardoust
I loved this book (specifically the audio performance was so entertaining) and the sprayed edges go perfectly with this edition's colouring.
Author Signature and Dust Jacket Art
Uhm hello, look how gorgeous that art is! I wish it wasn't hidden behind the book and that I could display it somewhere. You can see the art print in the unboxing photo, which is also pretty and I love it!
---
My favourite item this month? The book. So pretty.
Do you have a favourite item? Have you ever subscribed to FairyLoot before? Let me know in the comments below!