A theme that is inspired by all of the fandoms and items that Litjoy subscribers want most? Sign me up! Let's see how it panned out.
---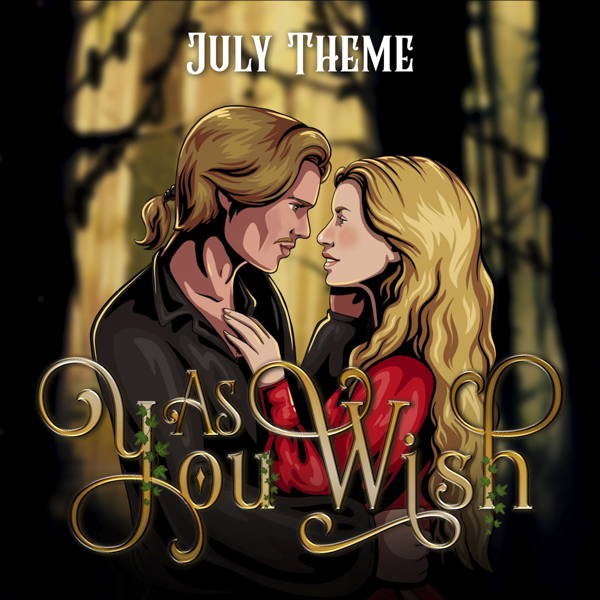 As You Wish
---
ACOTAR Inspired Socks
Because… if you know, you know.
Lord of the Rings Inspired Teaspoon
Why wouldn't you need a tiny gold teaspoon to rule them all?
Princess Bride Stickers
I have to say that if you were super excited when they mentioned they'd have a Princess Bride item and then received these stickers… you were probably disappointed and I'm sorry. I get it. I wonder sometimes about the product development. Things can be so amazing sometimes and others just miss the mark, but I'm sure everyone feels differently.
Chain of Gold Book Sleeve
I wish it wasn't identical on the other side, but the idea is cute.
Serpent and Dove Inspired Candle
THIS SMELLS SO GOOD. If you can get your hands on one, do it!
An Ember in the Ashes Pin
Very pretty, but the black mask confuses me because it doesn't make me think of Ember.
The Shire Pin
This was an add-on item for the month and I had to get it because it is the Shire!
Stalking Tarot Cards
Very pretty, but unless you look closely to see the scalpel and anatomy book, I'm not sure you'd know who they're supposed to be immediately? Or at least I didn't.
The Princess Will Save You by Sarah Henning
I am intrigued by this book because I saw this cover a few months ago, but I don't know what it's about! Whoops. I should really go read the synopsis.
Author Letter and Art Print
The beautiful art on the back of the book jacket is also this art print.
The candle is the best smelling thing and as cool as so many of these things are, I'm just going to sit here smelling the candle. Favourite item.
---
Do you have a favourite item? Have you ever subscribed to Litjoy Crate before? Let me know in the comments below!