I was tagged by a few people for this about 2 years ago. Better late than never?
---
MOST LIKELY TO BE IN THE MOVIES:
THE BOOK THAT WOULD MAKE THE BEST MOVIE
A Court of Mist and Fury by Sarah J Maas
The Night Court and the city of Velaris, who wouldn't want to see that?
BIGGEST DRAMA QUEEN/KING:
THE MOST (OVERLY) DRAMATIC BOOK OR CHARACTER
Throne of Glass by Sarah J. Maas or Celaena Sardothian
Either answer fits because the book series and the main character are both overly dramatic.
BEST DRESSED
THE BOOK WITH THE BEST COVER
There are so many pretty books, recolored covers, special editions, sprayed pages. How am I supposed to pick?
MOST CREATIVE
THE BOOK WITH THE MOST UNIQUE PLOT, CHARACTERS, & STRUCTURE
Illuminae by Amie Kaufman and Jay Kristoff
I loved the way the story bounced between messages, surveillance/security cameras, legal reports – using them to build a unique narrative that crescendoed into a dramatic ending.
MOST POPULAR
THE BOOK WITH THE MOST RATINGS ON GOODREADS
Harry Potter and the Philosopher's Stone by J.K. Rowling
Unsurprisingly it's Harry Potter. The Hunger Games is the closest after than and shockingly the next ones have about 2 million less reviews than Harry Potter.
MOST LIKELY TO SUCCEED
THE BOOK THAT IS GOING TO BE APPRECIATED FOR MANY YEARS TO COME
Six of Crows by Leigh Bardugo
CLASS CLOWN
THE BOOK THAT MADE YOU LAUGH OUT LOUD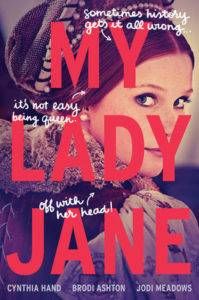 My Lady Jane by Cynthia Hand, Brodi Ashton, and Jodi Meadows
MOST IMPROVED
THE BOOK THAT STARTED OFF SLOW, BUT REALLY PICKED UP
Percy Jackson: The Lightning Thief by Rick Riordan
Usually when people aren't able to get into this series it's because Percy doesn't get to camp until chapter 6, which means there's a lot of time spent in Percy's normal world before he is thrust into this new, dangerous, magical one (exactly how every other hero's journey functions). It's a time tested formula, but since it is a little slow at the beginning sometimes people have trouble getting into the story at first.
CUTEST COUPLE
CUTEST COUPLE IN A BOOK
Cute is very specific. I love Rhysand and Feyre, but I would never call them a cute couple. Clary and Jace? Hmm, no cute probably isn't the best descriptor. Manon and Abraxos, closer. The first couple that I could think of that really strikes me as cute is: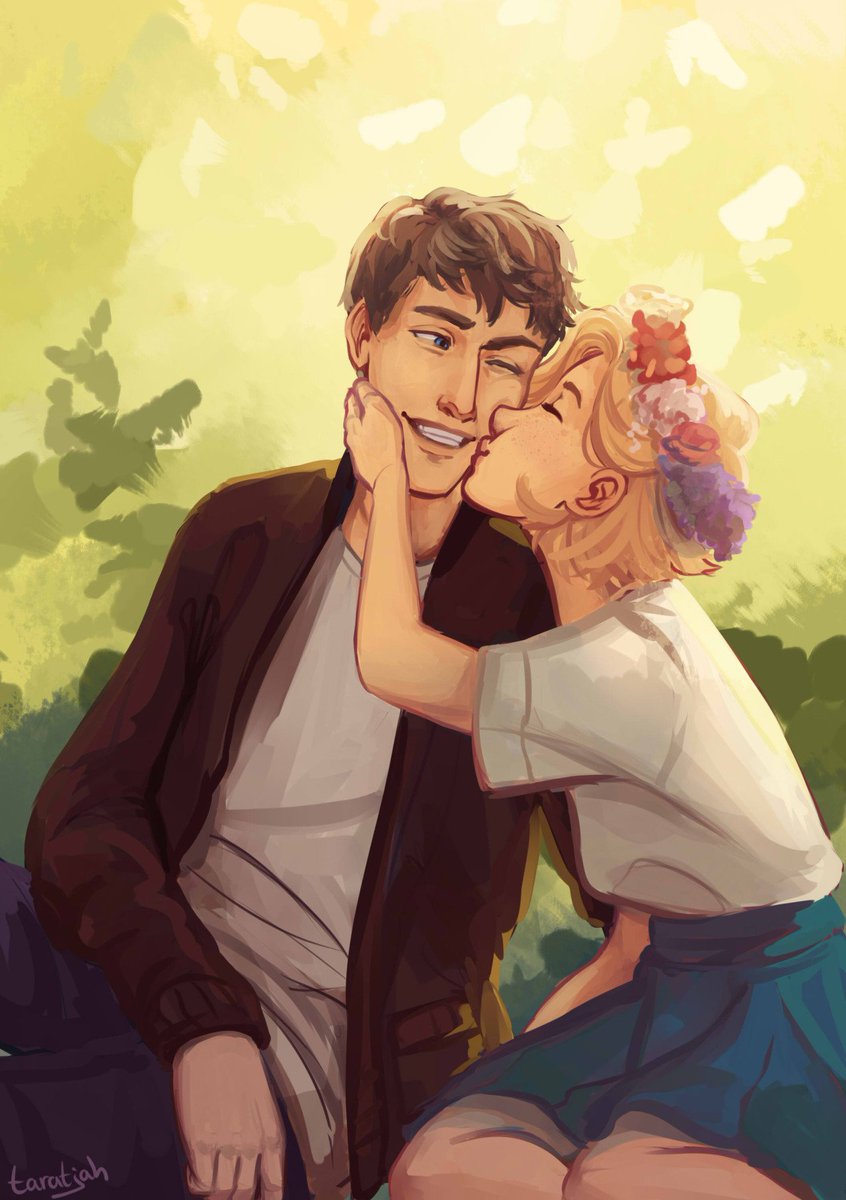 Cress and Thorne – the Flynn and Rapunzel of the Lunar Chronicles
BIGGEST HEARTBREAKER
THE BOOK THAT BROKE YOUR HEART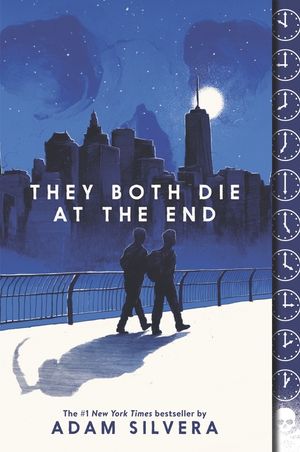 They Both Die At The End by Adam Silvera
The title is a total spoiler, but you always hope that it'll turn out a different way.
---
I Tag:
Anyone who hasn't done this in the ridiculous two years that I've had it in my drafts? Because I honestly have no idea who has tried it and who hasn't anymore.