If you saw my January unboxing, you'll know I bought it because it was Magnus Bane as Hecate… their Greek mythology/YA character mashup for this month was Nahri and Darayavahoush from City of Brass as Persephone and Hades. It was their anniversary crate and look how gorgeous their art is (also I 100% forgot I ordered this).
---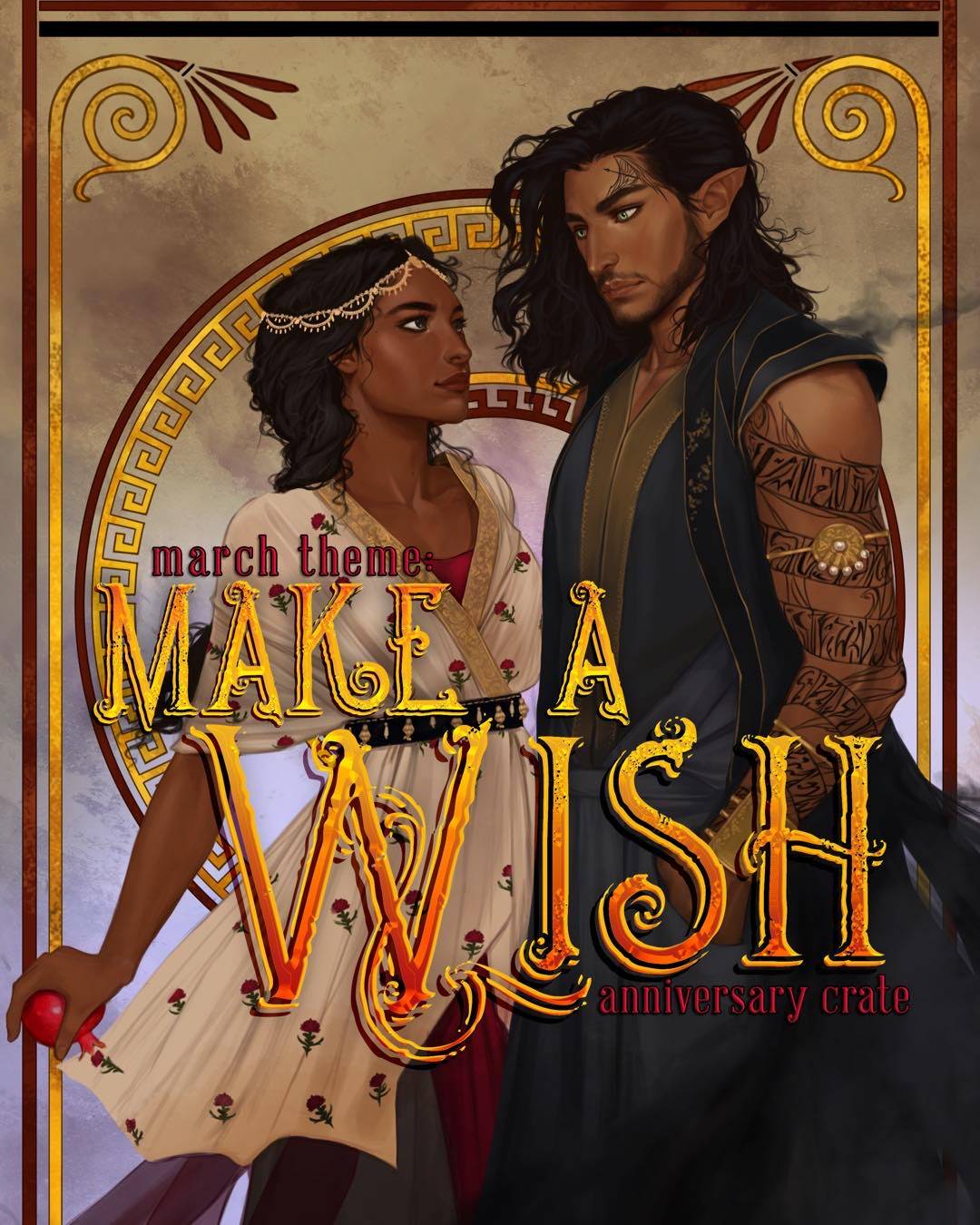 Make A Wish – Anniversary Crate
---
Dernamn Necklace – Inspired by the Maiden Ship
I'm sure this is relevant to the included book, but since I haven't read the book yet I don't know why… I always enjoy bookish jewelry though.
Skyward Tote Bag and Crown of Feathers Patch
I think it was really nice that they included a tote bag meant to have patches added to it (since I believe they are including patches in all of their boxes).
Spin the Dawn Inspired Blanket
I left the blanket in the sealed bag because I legitimately have like 8 other ones (some of which I haven't opened yet) and I really don't need another bookish blanket in my life. It's cool, but it's not my favourite so I will end up selling it.
Firebird Pin – Inspired By ACOTAR
This cool stained glass pin has a phoenix on it, so I'm on board.
Clockwork Angel Polaroid
The idea of the Polaroids is cute, but I'm not a fan of the art and wouldn't hang it so I'm not sure what to do with it.
The Maiden Ship by Micheline Ryckman
Although the art on the cover is pretty, the book underneath is unbelievably gorgeous.
I mean that art is beautiful… I needed it.
---
What did you guys think of this box? How does the value compare to the Fairyloot or Owlcrate boxes that I've shared in the past? (They're all around the same price.)
What was your favourite item? I love the art for Hades and Persephone, but the book was hands down my favourite. Let me know what you thought and liked best in the comments!