It has been and will continue to be a very unique and trying time for everyone – so Shanah adapted her topics for this month and I hope they are helpful for you. (Also please join in!)
Top 5 Tuesday is a weekly meme that the lovely Bionic Bookworm does. If you are interested in doing any of her topics on your blog she welcomes it! Don't forget to check out her upcoming topics if you're interested in participating in future Top 5's! Be sure to check out her topics here!
---
Things I'm Enjoying in Isolation:
My Happy Planner
I absolutely love my Happy Planner (and the many, many sticker books, pens, and accessories) that I have that allow me to be creative in relaxing ways. I just loved this cover because it reminded me of Wonder Woman. I always keep my covers and dividers to use for other projects (like the one below or the reading notebook I'm creating to track my reading and goals for the year.)
Writing – Plotting and Planning
I took one of my Happy Planner covers and turned it into my writing notebook. I very roughly created my world's map and then put it on my iPad for my mom to refine (she's the artist, not me). I added random plotting, character development, and NaNo prep pages so I can work on whatever strikes my fancy at the time. I also do so much in Canva, so I made my own character description sheets that detail fears and dreams, quirks, mottos, favorite food, etc as a little reference for my mains. I also made playlist sheets, but more on that next!
Playlists on Spotify
I used to listen to music all the time and assign it to specific characters, scenes, pairings, or moments in a book (mostly Shadowhunters) then put them into a playlist. I once had my friend Haley try to guess and she got most of them! I have a giant writing playlist, but never broke it down before so I decided I should do that while I'm working. I just put a random song or artist's radio on (Spotify) while I'm working and if a song strikes a specific chord, I'll add it to that playlist… sometimes I know that it fits, but not exactly where so I throw it in my unsorted playlist so that I can sit and listen closely when I'm not working. (There are 57 unsorted songs right now… eek.)
I've convinced my mom to start each day with yoga, so we're watching Yoga with Adriene. I like her because she's very calm (and her dog is so precious).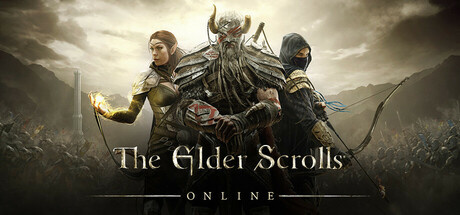 Elder Scrolls Online
Alex and I play most days, everyday usually if there's an event going on (like right now is their Anniversary Celebration). It's fun to dive into this massive world, full of random people, lore, and really cool pets to get your mind off of the real world. Whoever said Macs can't game… (Join me?)
What is keeping you sane in isolation? Let me know your list in the comments!