So who ends up together in a book might be a spoiler to you if you haven't read this series, so please read today's post with caution!
Top 5 Tuesday is a weekly meme that the lovely Bionic Bookworm does. If you are interested in doing any of her topics on your blog she welcomes it! Don't forget to check out her upcoming topics if you're interested in participating in future Top 5's! Be sure to check out her topics here!
---
Couples I Don't Think Stayed Together:
Katniss and Peeta
The Hunger Games Trilogy by Suzanne Collins
This whole will they – won't they, love triangle dynamic and Katniss' mental state at the end of the book just never made me feel super confident about either of the pairings or their longevity.
Harry Potter Series by J.K. Rowling
When the author regrets pushing two characters together after it no longer made sense to her… you have the start of a rocky relationship together, so I feel that eventually they might not make it.
Like pretty much everyone?
Throne of Glass Series by Sarah J Maas
There were so many people that were just conveniently paired off that at least one of those pairings is doomed not to make it. Who do you think wouldn't stand the test of time?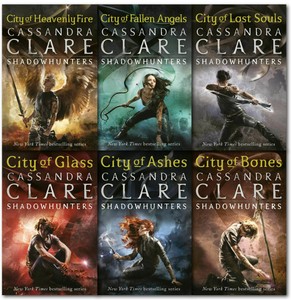 Jace and Clary
The Mortal Instruments Series by Cassandra Clare
Even though these two are my OTP, based on the events in one short story… I'm a little concerned about their well fare and if they'll have the chance to end up together so I'm just going to be crying over in a corner until the new modern series comes out in a few years. See you then.
Laia and Elias
The Ember Quartet by Sabaa Tahir
Because this Queen likes to rip our hearts out, I'm afraid that she won't let our babies have a happy ending. They deserve happiness and love, but I'm so afraid!
Which couples do you think might not have made it? Did we think of any of the same ones? Am I crazy because obviously these people are OTP, never gonna break up, forever in love pairings and I'm crazy for putting them on the list? Let me know in the comments!