I didn't get a chance to do this one last year, but when I realized I had a free Top 5 Tuesday week I thought, let's make it a Tag Tuesday!
---
Rules
Tag the creator (bookprincessreviews) of the DHM Tag.
Thank the person who tagged you.
Answer the questions.
Tag five more people.
---
Halloweentown: Where is your favorite place to go for Halloween or a place you want to go?
I love going out to haunted houses, hayrides, etc for Halloween.
Under Wraps: What's something that used to be scary to you and then you realized it wasn't just the mummy in this movie?
There was this movie I watched when I was a kid… all I remember was the boy in the movie looking across the sand and seeing a pizza tree. Yes, a pizza tree. Except he went to get the pizza and these sand sharks attacked him. So I was afraid that the pizza sharks were going to come out of my floor for a few weeks. (If you find that movie and watch the clip, you'll be so embarrassed for me.)
Tower of Terror: What is the scariest place you've ever been?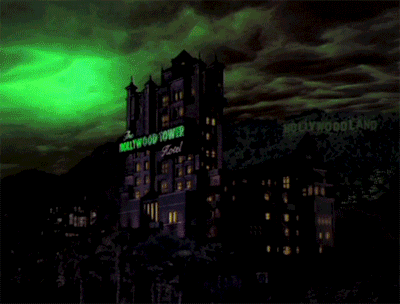 I don't get scared very easily, so I don't know what would be the scariest place I've ever been?
Twitches: If you could be any supernatural creature, what would you be?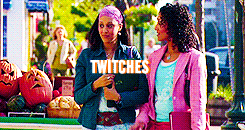 Definitely a witch, who wouldn't?
Don't Look Under the Bed: Were you scared of monsters when you were a kid? When did it stop?
I don't know that I was scared of any monsters other than the pizza shark as a kid. Halloween was always my favourite holiday, so I was always a pretty spooky kid.
Phantom of the Megaplex: Do you watch scary movies? If so, what is your favorite or the one you got most afraid of?
I really don't watch many scary movies? Weirdly enough, horror really isn't my thing.
The Scream Team: Who would be on your dream team if you went on a ghost/supernatural creature hunt?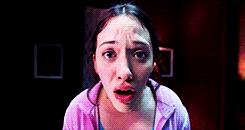 Oh my gosh. That's such a good question! I don't even know, guys help me out!
Mom's Got a Date with a Vampire: Have you ever witnessed something/someone that could only be explained by the paranormal? If yes, what/who?
Yes, I have definitely had a super creepy experience… I'd rather not give too much detail, but my friend was telling me about this *being* at her girlfriend's house and all of the creepy/harmful things it does. Partway into the story, my Xbox (which was asleep because we had been talking so long) started rewinding a video and I got the worst feeling of ill intent and my chest almost hurt. As if by talking about the *being* we had called its attention and I immediately left the room and couldn't go back in my dorm for a few hours because it felt wrong in there. And as I said, I love Halloween and spooky stuff – but this was malevolent, I've never felt something like that before.
---
I tag anyone who didn't do this tag last year and wants to get in on the Halloween spirit! (I have no idea at this point who actually participated because I am literally a year behind. Yikes. Sorry!)
Thank you so much to Mandy and Sha for creating this super fun tag and please go show their post some love! (They're hilarious.)