Let me go walk over to my bookshelf and stare intently until they pop out at me… that didn't work. I only found three. So Top 3 Tuesday it is! (Just kidding, there are 5, I thought of them later.)
Top 5 Tuesday is a weekly meme that the lovely Bionic Bookworm does. If you are interested in doing any of her topics on your blog she welcomes it! Don't forget to check out her upcoming topics if you're interested in participating in future Top 5's! Be sure to check out her topics here!
Sorcery of Thorns by Margaret Rogerson
Can I just say this one for all five? Because I love Charlie Bowater, she's one of my favourite artists and this cover is gorgeous (both the regular edition and the Owlcrate exclusive one.)
Aurora Rising by Amie Kaufman and Jay Kristoff
Another Charlie Bowater appreciation post. Maybe I can just stick with two?
Aru Shah and the Song of Death by Roshani Chokshi
These are just really adorable/cute middle grade covers and I felt that they deserved to be on the list.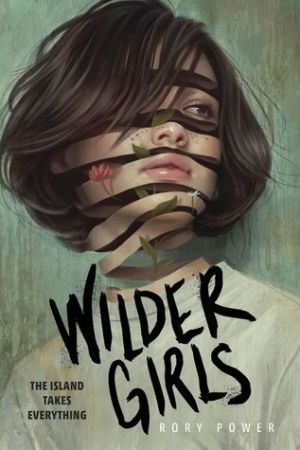 Wilder Girls by Rory Power
I haven't read this one, but it constantly catches my eye – so I find the cover very intriguing.
Finale by Stephanie Garber
Simple, but so pretty! (I also am obsessed with the Fairyloot exclusive edition.)
Which books had your favourite covers so far in 2019? Let me know in the comments!