This box sounded fun because I read that something Aladdin was included and I was sold. I wanted to give LitJoy Crate another chance to see if I felt it was worth it (honestly, their book-only options are super worth it to me and I'll probably be sticking with it, but I wanted to be informed!)
---
Born Rebel
Who might be a born rebel? Guess we'll find out!
Aladdin Magnetic Bookmarks
I don't necessarily care for the art style of Aladdin/Jasmine, but Rajah is adorable and this is my absolute favourite movie ever… so I love them regardless.
Nagini-Inspired Snake Makeup Brushes
I don't know that I've ever seen a book subscription box provide makeup brushes, so that's pretty cool even though the quality isn't super great.
Fearless Rune Sticker
I love the fearless rune, so even though my sticker was pretty folded when I received it – I tried to flatten it out and it's not too bad now, but where should I put it?
I love that they have done this before in their box, because these bracelets are such a cute idea! I needed something PJ in my life and now I have this adorable bracelet.
This is so gorgeous, but I just don't like this book sleeve style. It's felt, so it doesn't feel nice to hold. I will give it a try though before I commit to not really wanting to use it and see if I change my mind.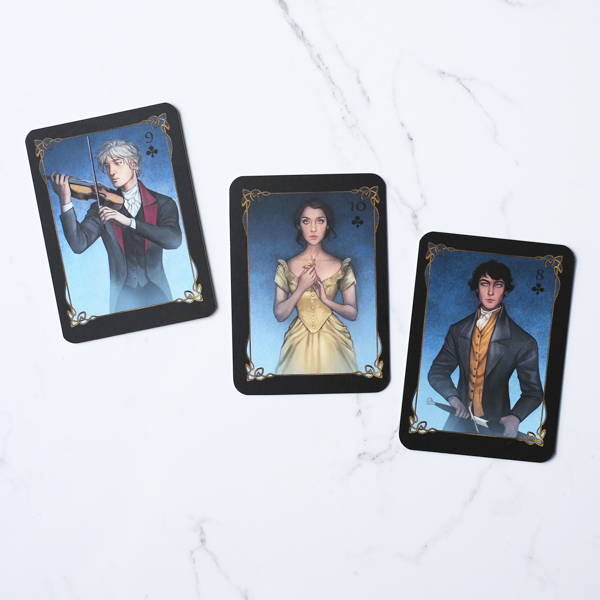 The Infernal Devices Playing Cards
I've collected so many of these through the book-only subscription option and I love them. They're gorgeous! (I just won't have the full set when they're done because I cannot fathom how they can get away with charging $5 per card to complete the sets you didn't get. $5 for one playing card?! Sorry, it's just insane. I love them, but I couldn't do that.)
The Tiger at Midnight by Swati Teerdhala
Uhm yes, please. I am so on board for this book!
---
---
Did you guess the books or characters that would be in this box correctly? Let me know in the comments below!
Do you have a favourite item? Have you ever subscribed to LitJoy Crate before? Let me know in the comments below!