Top 5 Tuesday is a weekly meme that the lovely Bionic Bookworm does. If you are interested in doing any of her topics on your blog she welcomes it! Don't forget to check out her upcoming topics if you're interested in participating in future Top 5's! Be sure to check out her topics here!
Books That Drained My Emotions: 
Harry Potter and the Half-Blood Prince by J.K. Rowling
I remember the first time I read this I ended up crying on the couch at my Grandma's house. It was definitely emotionally draining.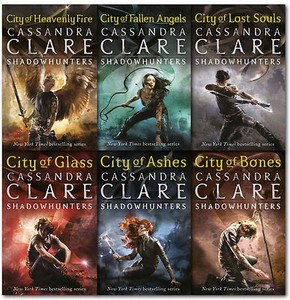 Shadowhunter Chronicles by Cassandra Clare
So much of this is amazing and wonderful and emotionally draining.
An Ember in the Ashes by Sabaa Tahir
Sabaa fills your heart full of love and then tears it into tiny little pieces and sets them on fire.
Eliza and Her Monsters by Francesca Zappia
I read this late into the night, I just couldn't put it down.
Warcross by Marie Lu
So many twists and turns and emotional heartstrings tugged.

Are there any worlds that you would love to live in – or – worlds that you would never want to live in? Let me know in the comments!