So I was just chatting about Disney princesses, as one does and was trying to determine which princess had the best hair – or at least my favourite. I pretty immediately realized that it was impossible and that's how this tag was born. I started to brainstorm who had the best straight hair versus curly, long versus short.
I thought who better to share my Disney princess excitement with than the Book Princess herself, Mandy – who happily agreed to team up with me for this tag. It quickly devolved into this very long and image heavy post (at least on my end, I haven't seen her answers yet) – but I still hope you enjoy!
---
The Rules:
Link back to my original post on Kyera's Library and Mandy's post on Book Princess Reviews so we can see all your answers! (Be sure to do this via pingback, we don't get notified if you just tag our URLs)
Thank the person(s) who tagged you… show the community some love!
Obviously, come up with your own wonderful answers!
Don't forget to tag others to keep the tag going!
---


Mulan's Hair Comb
Why yes I would love to wear a white and green flower comb in my hair, thanks for asking.
– & –
Iko from the Lunar Chronicles by Marissa Meyer
It's always Iko. She's precious.
---

Rapunzel

Flynn, you're a professional hairdresser? Did you want her to have this flippy, Farrah Faucet bob situation? You could have at least given her medium length brown hair, I mean really. You could have even done that more easily, it would have been right next to you rather than attempting to shear through hair behind the girl's head with a broken shard of mirror!
– & –
Lord of Shadows by Cassandra Clare
Basically, everything that happened was a giant plot twist that I didn't expect.
---


Mulan
Legit, her bun is always perfect.
– & –
Roshani Chokshi
I always pick Renee Ahdieh, so I decided to go with someone new for this answer.
---


Ariel
It's even perfect in the water. Look at that dimension! That flowiness! Is that even a real word? I don't know but Ariel embodies it.
– & –
Furyborn by Claire Legrand
I haven't read this book yet, but I was so intrigued by the plotline and it's the perfect answer for this question.
---


Rapunzel
Can someone make that pretty braid with my hair and then weave flowers into it?
– & –

Tales From Shadowhunter Academy by Cassandra Clare
I love how Cassie weaves Shadowhunter history in throughout Simon's journey and continues to develop the Shadowhunter world.
---


Tiana or Mulan
I love Tia's flapper style dress and hair. Even in the midst of battle, Mulan's hair is perfect. Mulan would be my top choice though, with Tiana as a second.
– & –

When Dimple Met Rishi by Sandhya Menon
---


Belle
I've just always wanted my hair to be that effortlessly chic (and the half up/bun, half down thing) but it does not want to cooperate.
– & –
Tamlin from A Court of Thorns and Roses/A Court of Mist and Fury by Sarah J Maas
If you've read the series, you know exactly why.
---


Belle
Look how manageable and casual Belle's gorgeous hair is for days out on the town
– & –
We Can Be Mended by Veronica Roth
I recently read this novella and if you read my review, you'll know exactly why.
---


Ariel
– & –
Language of Thorns by Leigh Bardugo
I recently read this and I just love the cover of it. It's so beautiful and the illustrations on the inside are also gorgeous.
---


Jasmine
One must brush their hair in order to have that coveted princess hair, right? That's how it works?
– & –
War Storm by Victoria Aveyard
This 23-hour audiobook was a monster, but it was probably my favourite book in the series.
---


Jasmine or Megara
I just have all of the hair envy for Jasmine. In every category. I just felt that Megara was left out, so she's my close second.
– & –

Empire of Storms by Sarah J Maas
Oh my gosh are there a lot of POVs in this story.
---


Pocahontas or Mulan
How am I supposed to choose between these two and their gorgeous long straight locks? I want to say Mulan but that's just because she's my favourite, period, but look at how untangly Pocahontas' hair is in the wind!
– & –
A Conjuring of Light by V.E. Schwab
It ended and I said 'what?!' – thankfully the final book was already out so I could immediately move on to the third book in the series.
---


Moana
I immediately leaned toward Merida, but I couldn't imagine trying to get a brush through her hair so I decided Moana had slightly more manageable, yet beautiful curls (or waves?).
– & –

Truthwitch by Susan Dennard
So twisty and turny.
---


Belle or Moana
My hair is some combination of those two, depending upon how it feels that day. Is it hot and I'm in Disney World? Then it looks like neither of them.
– & –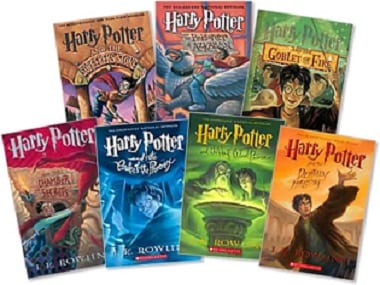 Harry Potter by J.K. Rowling
---
I Tag:
---
Which princess has the best hair in your opinion? Are you getting ready to write a comment about the fact that not everyone I mentioned is technically a princess? If Jane, Esmeralda and Kida would have been the tops on any of these prompts they would have made the list as well.