I was a wee bit late for this because I didn't get a chance to write it before I went on vacation. So now I'm sitting here writing this before work and inevitably forgetting something because when I see what everyone else put in their lists I always realize that I forgot a bunch of beautiful covers. Oh well!
None of these are my photos, I just didn't get a chance to take a picture of my own copies before I left for work so these are from Google.
Top 5 Tuesday is a weekly meme that the lovely Bionic Bookworm does. If you are interested in doing any of her topics on your blog she welcomes it! Don't forget to check out her upcoming topics if you're interested in participating in future Top 5's! Be sure to check out her post here!
My Favourite Naked Book Covers: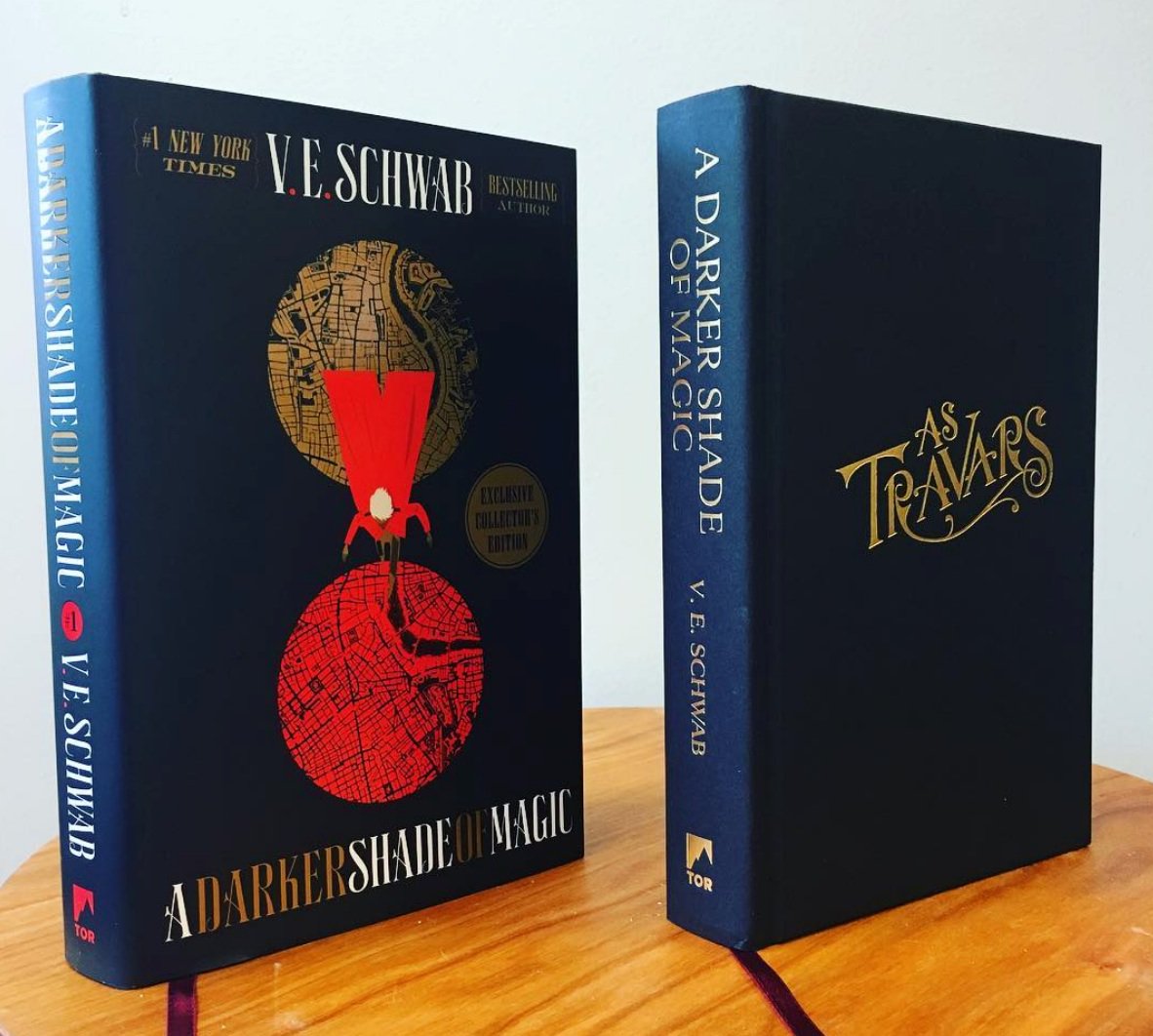 A Darker Shade of Magic (Special Edition) by V.E. Schwab
I love the gold As Travars stamped on the book.
Fantastic Beasts and Where to Find Them by J.K. Rowling
Adorable hidden gold niffler!
Caraval (UK Edition) by Stephanie Garber
I would love to personally own one of these, but they're so expensive! I bought Legendary from the UK, but sadly it doesn't have these special underneath surprises.
Wonder Woman: Warbringer by Leigh Bardugo
I just love the symbol on it, simple but pretty.

Wayfarer by Alexandra Bracken
Pretty boat, gold and purple colouring? I think I've said enough.
Do you immediately check what the book looks like under the dust jacket like I do? Let me know in the comments!