Have you guys joined in on Top 5 Tuesday? These prompts legitimately make you think and they're so good! I think the purpose of a spin-off is generally not to involve the same characters but have it set in the same world… but for some of these, I ignored that sentiment and just want more of my favourite characters. That's okay, right?
Top 5 Tuesday is a weekly meme that the lovely Bionic Bookworm does. If you are interested in doing any of her topics on your blog she welcomes it! Here is a list of her upcoming topics if you're interested in participating in future Top 5's! Be sure to check out her books that need a spin-off post here!
Top 5 Books That Need a Spin-Off:
Six of Crows by Leigh Bardugo
Who doesn't need more of this gang in their life?
Harry Potter by J.K. Rowling
Guys, I need a Marauders series in my life. Can we make that happen? Or at least more wonderful books written solely by J.K. set in that world? Please?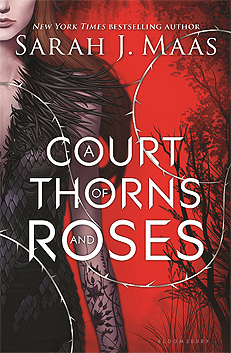 A Court of Thorns and Roses by Sarah J Maas
This is kind of cheating because we know we'll be getting more stories, but I legitimately want another series revolving around our Inner Circle loves in addition to seeing more of the world.
A Darker Shade of Magic by V.E. Schwab
The idea of worlds diverging and creating four completely different Londons was fantastic and the story was so good that I just need more.
Lord of the Rings by J.R.R. Tolkien
I was so torn about putting this on the list (and it battled it out in my head with the Chronicles of Narnia) because it's one of those series that it can't happen with. But I can still dream, right?
What did you guys think of my list? Let me know what books need a spin-off for you in the comments below!