The lovely Mandy from Book Princess Reviews tagged me for this, be sure to check out her blog!
Basically, you look at your TBR, find books that start with the letters of your name and boom you're done. It's pretty self-explanatory I think.
K – The Knowing by Sharon Cameron
Y
Can I just say there are pretty much no books that start with Y? I even started combing through random Goodreads lists to find some. I found all of three books and didn't really want to add them to my list. So….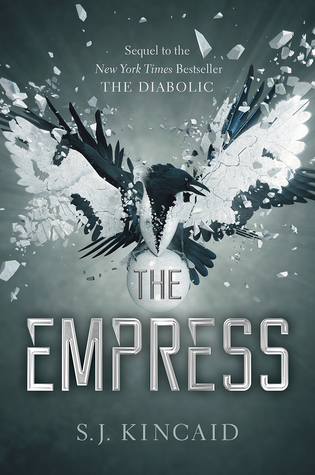 E – The Empress by S. J. Kincaid
R – Reaper at the Gates by Sabaa Tahir
A – Ace of Shades by Amanda Foody
I Tag:
You? Honestly, I've been really busy.. between all my normal stuff and NaNoWriMo, so I'm going to leave it to you if you think this sounds interesting.

What books would you have chosen for your name? Did I totally forget a Y book that should be on my TBR? Let me know in the comments below!