Welcome to the newest post in my new weekly Fandom Reads series! This week, we're going to be tackling Pretty Little Liars!
The tv show was based on the Pretty Little Liars series written by Sara Shepard, which you should check out if you are obsessed with the show. I will warn you though, that the storyline of the books (though just as full of twists and turns) is very different than the show. For example, Emily is a red-headed Irish girl.. so that might throw you for a bit.
The author wrote another series called the Lying Game, which you might enjoy as well.
Without further ado, here are my book recommendations if you're a fan of the mystery and drama of Pretty Little Liars:
Young Adult: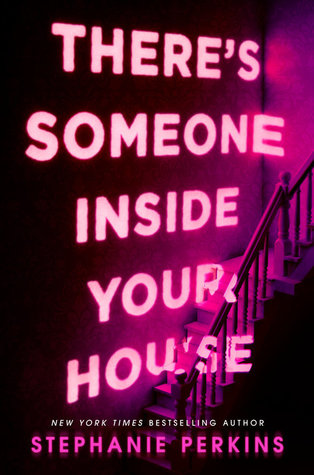 Stephanie Perkins' newest novel is like Scream was turned into a book, full of terror, murder, and mayhem. Although a little more murder-y than Pretty Little Liars, readers will feel the same sense of fear and anticipation with this book that they did with A.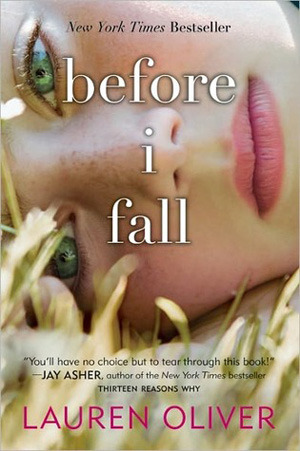 This book follows a high school girl and her realization that her actions have rippling effects on those around her – and how she must grow to be a better person. While it has the feeling of Groundhog Day, the high school antics, bullying and friendships will resonate with PLL fans.
A group of four friends whose friendship is destructive, sound familiar? Add secrets, lies, a seemingly perfect family, love, suspense and you'll get a book that feels so much like Pretty Little Liars.

A high school sweetheart is murdered and her tenacious best friend sets out to discover whodunnit – you will enjoy this if you like the times when the Liars were attempting to figure out what happened to Alison or who A is, because everyone has a secret to hide.
Rosebush by Michele Jaffe
If you were always intrigued by Spencer's amnesia that fateful night and the mystery of what happened to Alison, you'll like this book. The main character wakes up with no memories of the night before but having barely survived a hit-and-run as memories resurface she realizes there is more to the story about the accident… and her best friend's death.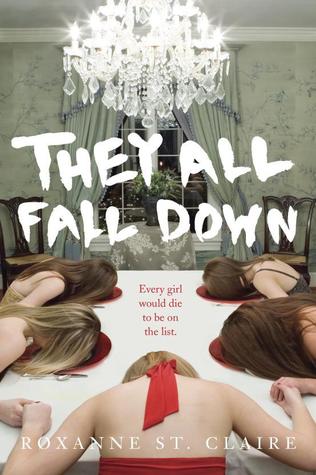 They All Fall Down by Roxanne St. Clair
Murder, mystery and a psychological thriller that mashes up Pretty Little Liars and Final Destination (according to the tagline).
Adult:
This book just feels like Pretty Little Liars all grown up, sort of. The characters are adults, but their drama, secrets, and scandals feel like they never left high school.
What did you guys think of these recommendations? If you love Pretty Little Liars and I totally missed a book/series that you think would be perfect, let me know! (I left about 15 books that I had considered off the list, so your pick might have almost made it. And if you want more rec's you can always ask!) What do you think next week's fandom will be? I definitely don't know… any suggestions?