I feel like I've been doing a lot of tags/awards lately, so sorry for tag spam. I was tagged by the wonderful Mandy from Book Princess Reviews, so go check out her lovely blog!
Rules:
Tag the creator of this tag (Debbie @ Debbie's Library) and the person who tagged you
Pick 5 songs (or more) that you just have to listen to whenever they are played
Pick the books or characters that you think fit that song the best, and explain why you picked those books or characters
Tag some friends!
My Songs:
I'll Make a Man Out of You – Mulan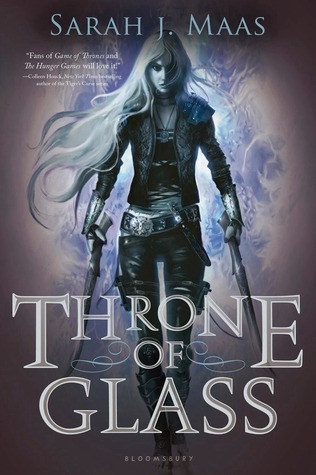 I have now decided that Celaena puts headphones in to listen to this song on repeat while she trains. It is definitely canon. No one can argue with me. Chaol is listening to something silly like Eye of the Tiger, gosh Chaol, while Celaena blasts this on their runs.
Evermore – Beauty and the Beast 
Oh my gosh, this is Jace singing after what he and Clary find out at the end of City of Bones. He's angsty and sullen, and if you've read the books please tell me you're laughing as hard as I am right now thinking about it. I'm not sorry.
The Ballad of Mona Lisa – Panic! At the Disco

Kaz and his merry band of misfits would totally get the struggle that this song shows (if you dig deeper than the superficial meaning). It's all about the mistakes you make and trying to be better, but not always succeeding. I mean, Kaz even has his "mask" of the gloves and "When everyone knows you're a monster, you needn't waste time doing every monstrous thing."
Mercy – Shawn Mendes
If you've read these books, I hope you understand why I would pick them because I don't want to be spoiler-y. Oh poor Julian.
Carry On Wayward Son – Kansas (but Peter Hollens is amazing, so…)
Elias, for sure, would feel this song so deeply. Agh, seriously guys I feel like I can't explain anything without spoilers. Basically, please go read this amazing series if you haven't yet (even if the third book isn't out yet.)
I Tag:
And everyone else! Sorry, I cheated again I just feel like I've had to do a lot of these and I don't want to keep tagging people… (But let me know if you'd like to be tagged in the future, I hate bothering people.)
What songs do you just have to listen to when they come on? Let me know in the comments below!