Find a book on your shelves or e-reader with a blue cover. What made you want to pick up this book?
 The Son of Neptune by Rick Riordan
I love the entire series, so of course, I own this blue book… do you mean why did I pick it up just now? It is eye level on my shelf, so it was the first blue book I noticed.
Think of a book you didn't expect to enjoy, but did. Why did you read it in the first place?

To All the Boys I've Loved Before by Jenny Han
I just don't normally read contemporaries, but I gave this book a shot and it was adorable.
Stand in front of your bookshelf with your eyes closed and pick a book at random. How did you discover this book?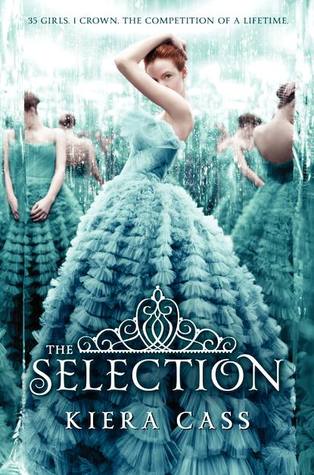 The Selection by Kiera Cass
I saw one of the later books at Barnes and Noble when they had that large selection of signed books and to be honest, totally picked it up because of her name.
Pick a book that someone personally recommended to you. What did you think of it?
I am completely blanking here, looking at my shelf and not thinking of anything that has been recommended to me. That's the problem when more than half of my books aren't even on the bookshelf in my room and the ones that are there (and were recommended to me) I haven't read yet, like Strange the Dreamer or Frogkisser.
Pick a book that you discovered through YouTube/book blogs. Did it live up to the hype?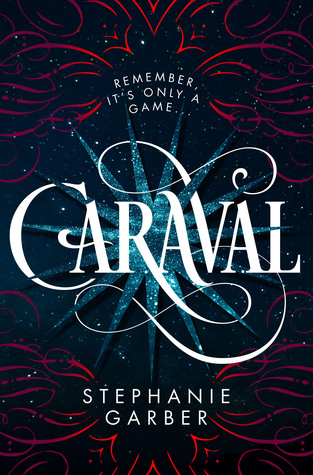 Caraval by Stephanie Garber
Of course, it has its weaknesses but considering that it is a debut novel I felt that it lived up to the hype. I was impressed.
Find a book on your shelves or e-reader with a one-word title. What drew you to this book?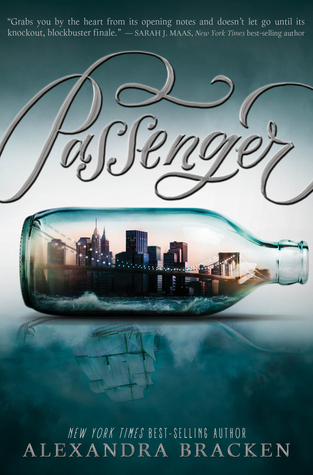 Passenger by Alexandra Bracken
Honestly? The cover, but the book was fantastic so it's okay!
What book did you discover through a film/TV adaptation?
 Thirteen Reasons Why by Jay Asher
This was one of the shows I was able to watch while in Guyana (I didn't have actual internet) and after watching it, I decided to read the book.
Think of your all-time favorite book(s). When did you read these and why did you pick them up in the first place?
Harry Potter by J.K. Rowling
Whenever they came out, '99? 2000? My parents and I were in the store when my dad noticed the first two books. He told my mom that he had heard some good things about these books. They're both huge fans of fantasy novels (my dad is currently re-reading GoT and my mom's favourite series is LotR), so my mom immediately bought them, we read them every night before bed and the rest is history.
How do you guys pick your books? Let me know in the comments below!