This was a tag created by both Mandy from Book Princess (her post is here) and Zuky from Book Bum (her post is here) – both are wonderful and you should go follow them! Thank you for tagging me Mandy, you know my love for Disney princesses.
The Rules
Mention where you saw the tag/thank whoever tagged you because that's always good fun
Tag Book Princess Reviews and Zuky with our posts so we can check out the wonderful Princess fun throughout the blog world.
Play a game of tag at the end!
Snow White
This Book (like the Movie) Started It All
Favorite Debut Book From an Author
Caraval by Stephanie Garber
I fell in love with this book the moment I read the premise. The idea of it was so entrancing that I immediately bought the book and read it. While there were some weak spots, it didn't feel like a debut novel and I was super impressed. The world was unique and full of a strange sort of magic, plus the plot kept me guessing until the end. Thankfully, there will be additional books in this world so we can experience more of Stephanie Garber's wonderful Caraval.
Cinderella
A Diamond in the Rough
Just Like Cinderella, You Either Didn't Expect Much Out of This Character in the Beginning But Turned Out to Be a Total Jem

Ragnor from Morning Star by Pierce Brown
He was probably the highlight of the book, even though he wasn't raised in the Society. In his culture, the Golds were seen as gods and he must serve them. Darrow gave him freedom and he was able to experience the world in an entirely new way. His honest wonder, especially from someone who could be so terrifying, was heartwarming.
Aurora
Sleeping Beauty
A Book That Makes You Sleepy or Just Could Not Hold Your Attention
Sword of Shannara
by Terry Brooks
I've restarted it multiple times, then get bored after a little while and have to put it down again. I don't know if I'm just not in the reading mood for it or it's something else. I love fantasy, but this is more of a slow burn journey than an action-packed fantasy novel. The idea is really interesting and I want to love it so much, alas… I do plan to finish it at some point.
Ariel
Under the Sea
A Book With a Water/Ocean Setting

Daughter of the Pirate King
by Tricia Levenseller
I thought of a few others, but this was by far my favourite so I had to pick it as well. It was essentially sold to me as the heroine is the female version of Jack Sparrow. The book did not disappoint – there's a hunt for a treasure map, swashbuckling, and even swabbing the deck. There aren't enough pirate YA novels out there so this was a wonderful treat.
Belle
Beauty and the Books
Name a Book With the Best Bookworm/Book Lover
Hermione Granger from
Harry Potter
by J.K. Rowling
Is there any other answer? Hermione is the ultimate bookworm. She reads Hogwarts a History for a bit of light reading. I adore her and her bookish tendencies. Even when they go off on their epic journey, she decides to pack half the Hogwarts Library in her enchanted bag. That's dedication.
Jasmine
The Thief and the Princess
Name Book with an Unlikely Love Story (Either in Terms of Romance or a Book You Didn't Expect to Love So Much)
The book started off slowly and I was having trouble getting through it. At some point, the beautiful writing style just won me over and I fell in love. The characters and storyline grew on me over time so by the second book I was hooked. Pocahontas
The Real Life Princess
Name a Book that is Based on a Real Life Person You Want to Read/Have Read
I don't read a ton of historical fiction, but I didn't want to have to steal Mandy's answer (which was the only one I could think of). I would love to read more historical fiction, so if you have any recommendations – please let me know. In Passenger/Wayfarer our main characters travel through time and end up in different countries around the globe. During their travels, they occassionally meet people we might find familiar from history.
Mulan
The Princess that Saved Her Country
Name the Fiercest Heroine You Know
That was super tough, because there are a lot of fierce YA heroines that I love – but after reading ACOWAR I had to give it to Feyre. I can't say anything more because I don't want to spoil you, but please go read the series.
Tiana
The Princess With The Coolest And Most Diverse Crew
Name a diverse book whether it is a diverse set of characters (like Tiana's group of Naveen, Louis, Ray, and more) or just diverse in general

Six of Crows
by Leigh Bardugo
As incredible as the world building is in Leigh Bardugo's books – it was the Six of Crows crew that I fell in love with. They each brought something unique to the table and even though they didn't always get along, they were a family who would do anything for each other.
Rapunzel
Let Your Longggggg Hair Down
Name the Longest Book You've Ever Read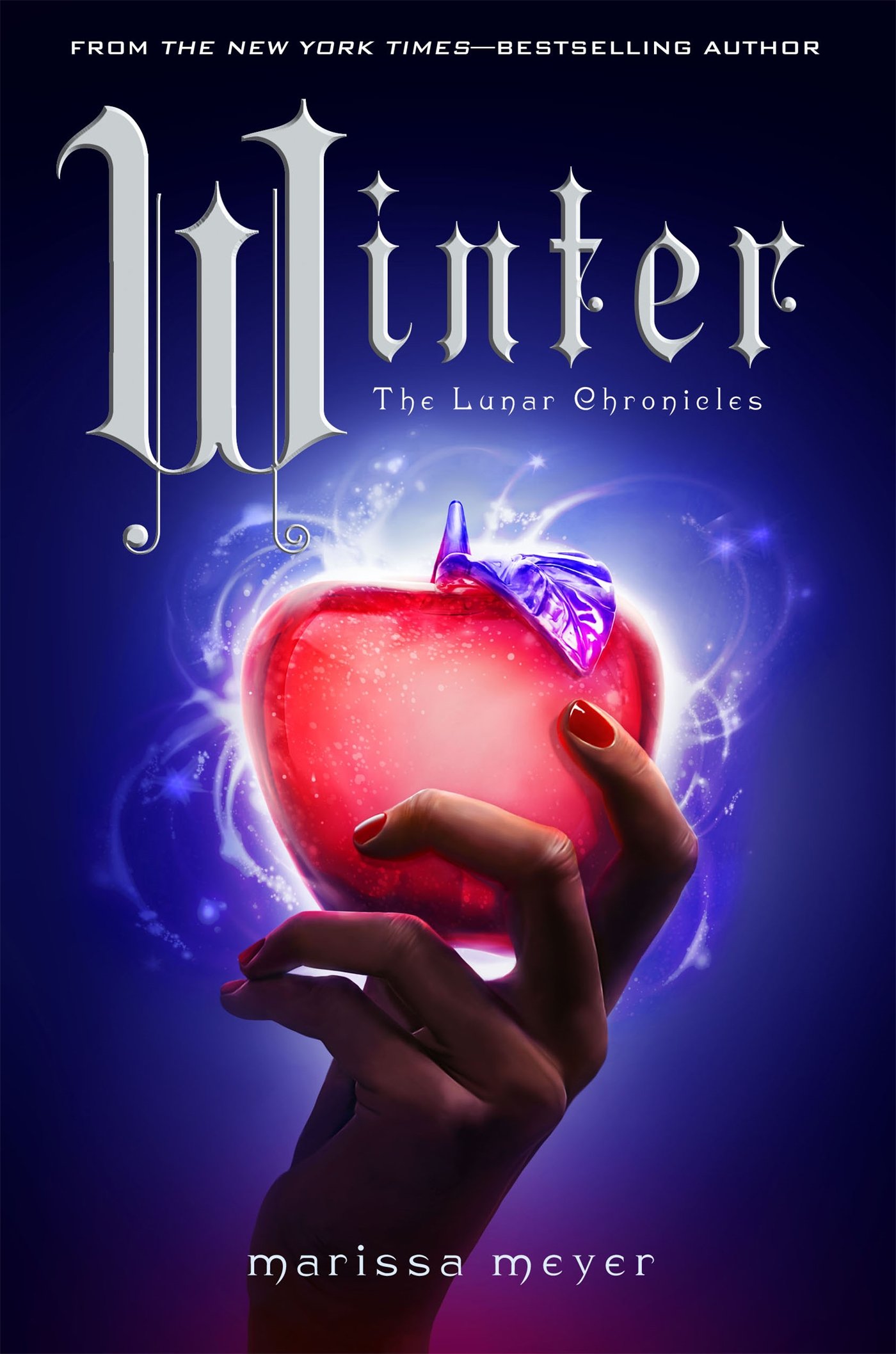 Winter
by Marissa Meyer
There are some books that are a close(ish) second like Harry Potter and the Deathly Hallows, or A Court of Wings and Ruin, but I'm pretty sure Winter is the biggest. It was wonderful and I've been wanting to re-read the series for a while. I loved the series and would definitely recommend it.
Merida
I Determine My Own Fate
A Book Where There is No Love Story/Interest or Isn't Needed
This is just a great adventure story with Rick Riordan's classic hilarious narrator. RR is a master of making mythology relatable and fun for all ages. This book doesn't have romance in it and it totally doesn't need it.
Anna/Elsa
Frozen Hearts
A Book in a Winter/Cold Setting
The White Witch made all of Narnia perpetual Winter, so this is the utimate cold setting. Plus, the series is incredible and classic for a read. Have you read it yet? If the answer is no, please stop whatever you're currently doing and read it.
Moana
How Far I'll Go
A Character That Goes on a Journey
She has lived her life believing that she is a normal human and that's all there is – until she meets Jace Wayland. He introduces her to the Shadow World, full of werewolves, fae, vampires, warlocks and Nephilim like him. Clary must learn about her people and become a Shadowhunter herself. That's an incredible journey that shows her the world in a new light and forces her to grow.
There were already so many people tagged for this, I don't even know who else to add. If this tag sounds cool, please do it and let me know your answers! Don't forget to give Mandy and Zuky some love.