I don't know about you guys, but summer generally feels like the time to binge read everything. School is out, the weather is nice and you're probably taking a few trips (even if they're just to the beach).
During the summer a lot of people like to read contemporary books. They cute, light, fast reads that usually have romance in them or revolve around fun friendships. What better time to read those types of books than on a relaxing summer holiday or while sitting by the pool? Please be careful with your precious books around the water though.. Without further ado, here are some recommended summer reads!
This is a typical, adorable YA contemporary but the setting is the romantic Paris – and you can't go wrong with France. I've recommended this before, so you guys know I enjoyed the series but you can always check out my review here! Plus these covers are just gorgeous, aren't they?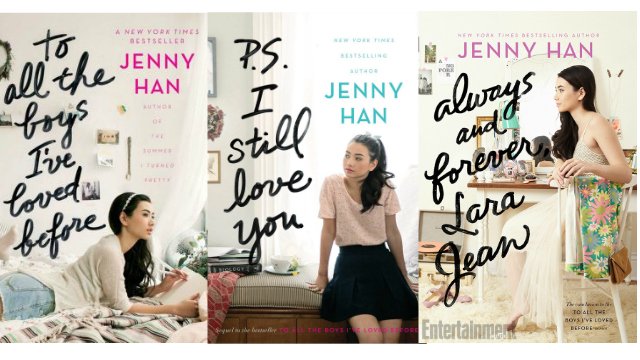 Jenny Han has the perfect summer reads, and both series are complete so this is the perfect time to binge them! Personally, I fell in love with To All the Boys I've Loved Before when I first read it. It has such a unique premise and I'd personally go into it without reading a synopsis because the mystery of what's going to happen is half the fun.
I remember listening to this on audiobook one summer when I was dog sitting for my cousin. I'd take her dog out for walks and this was the perfect, easy read.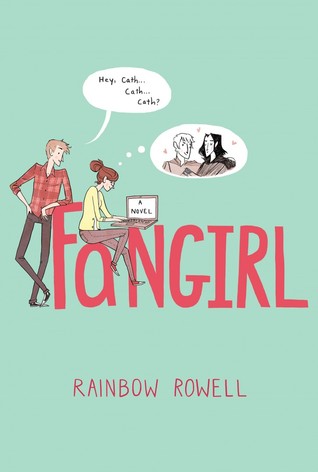 Fangirl by Rainbow Rowell
I just read this book and I fell in love with the characters. The book was cute, I completely related to the main character and flew through it in about a day. You can check out my review here, but I really recommend reading this book if you haven't yet!
Coming Soon:
I've never read a Sarah Dessen book and honestly have no idea what this one is about, but I was told by a friend that Sarah Dessen's books are perfect summer contemporary reads. They're quick, light and fun with a bit of romance.
I've heard so many good things about this book so far and I'm super excited to read it. It's a sweet romantic comedy – plus, it takes place during a summer program so of course it's a perfect summer read!
Not everyone wants to read a contemporary during the summer months, so I wanted to give a few additional recommendations.
Geekerella is generally a contemporary, but as it is a fairytale retelling I felt that it could fit into this alternate category. This was another cute contemporary with a fandom twist. Be sure to check out my review here!
This book takes the phrase dream guy to an entirely new level. Our lead has always dreamt of a guy, but that was all she thought it was. A dream. Everything changes when she goes to a new school and the fictional guy she has dreamt of her entire life is suddenly standing in front of her. This is a contemporary/sci-fi blend because it has some fantastical elements to it.
For those of you that feel the summer is a great time to invest in an incredible fantasy world, here are some recommendations for you!
This is a fantastic fantasy series that is super popular (and for good reason, it's incredible!) Be sure to check out my review for the first book here!
Magnus Chase and the Gods of Asgard or Percy Jackson and the Olympians by Rick Riordan
All of Rick Riordan's books are fantastic, hilarious and full of mythology (so you secretly might learn a thing or two.) The first book is the Sword of Summer, so I feel like this series would be a perfect binge read. Perhaps wait until August so that you can read the final book in this series come October! The Percy Jackson and the Olympians series, which is also by Rick Riordan takes place at Camp Half Blood and most of the campers attend over the summer. It's also super fun and I personally like it more, but that's mainly because I've been obsessed with Greek mythology since the 6th grade.
What books are you looking forward to reading this summer? Is there a certain genre that you lean towards during this time of year? Let me know in the comments below!